Now drop and gimme 50!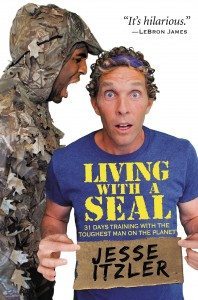 I've been thinking a lot about intensity lately: the intensity we bring to our workouts, the intensity that guides our food choices, the intensity with which we live our lives.
The reason I've been thinking about intensity so much is because I'm currently reading Living with a SEAL: 31 Days Training with the Toughest Man on the Planet, by Jesse Itzler. Itzler is an unconventional entrepreneur and the founder of Marquis Jet (think of it as a high-priced punch card you buy to gain access to private jets). It's for those who can afford to travel in extreme luxury, at a moment's notice, but who don't want to own a plane. No surprise, his company wasn't exactly on my radar, but he's a millionaire many times over because of his company's success.
Anyway, Itzler is also an elite distance runner, but found himself on exercise autopilot. Nothing felt challenging anymore; he'd lost his mojo.
Long story short, he hired a Navy SEAL (stands for Sea, Air, Land) – and arguably the most rigorously trained badasses on earth – to live with him and train him for one month. The story is inspiring, hilarious and exhausting. Just listening to what their workouts entailed makes me hurt all over.
I'm no elite anything, athletically speaking. I've run three marathons and several half-marathons – a fact I'm very proud of – but I did them all at a comfortable pace that certainly wouldn't impress a Navy SEAL.
Reading about the passion, commitment and voracity that this SEAL brings to his everyday life frankly stands in stark contrast to the way most of us – me included – operate. And while I can't relate to the brutality of their workouts or the extremely discipline by which they live their lives, it's certainly awe-inspiring.
By the story's end we're clear: Itzler's SEAL doesn't have any use for comfort zones. And I totally see his point. Intensity is what makes us feel alive. It's what makes us appreciate the comforts we usually take for granted. And most important, it's what makes us grow. Whether it's physically, mentally, spiritually, emotionally or professionally, pushing our own limits with passion and commitment makes us stronger.
Now, drop and gimme 50!
I mean, have a happy, healthy week!
– Marilyn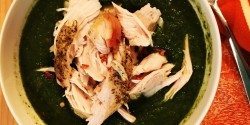 Turkey Soup with Super Greens
I'm getting a jump on my after-Thanksgiving meal planning with this nutritious, yet drop-dead delicious soup. Use the leftovers from the turkey, or roast a…
Read more…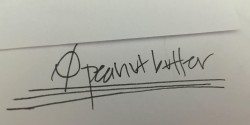 Peanut Butter Intervention
That's my doctor's handwriting on that prescription. She literally wrote "No peanut butter" alongside her other recommendations.
To put her advice in…
Read more…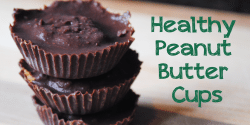 The dirty little secret of weight loss
The road to weight loss failure is paved with low-fat cheesecake.
I mean, we all understand that eating "real food" (that is non-processed) is best. And…
Read more…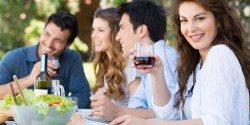 Podcast: Throwing a healthy dinner party
Obviously healthy living – moving my body, making good food choices, having meaningful relationships, practicing self-care – is really important to me. When you…
Read more…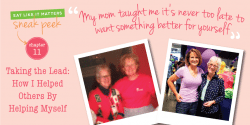 Book Excerpt: Chapter 11 "Taking the Lead: How I Helped Others by Helping Myself"
From pages 180 – 181 of  Eat Like It Matters:
Raise your hand if you have an uncomplicated relationship with your mother.
So nobody, right? Yeah, me either….
Read more…