North Indian Butter Chicken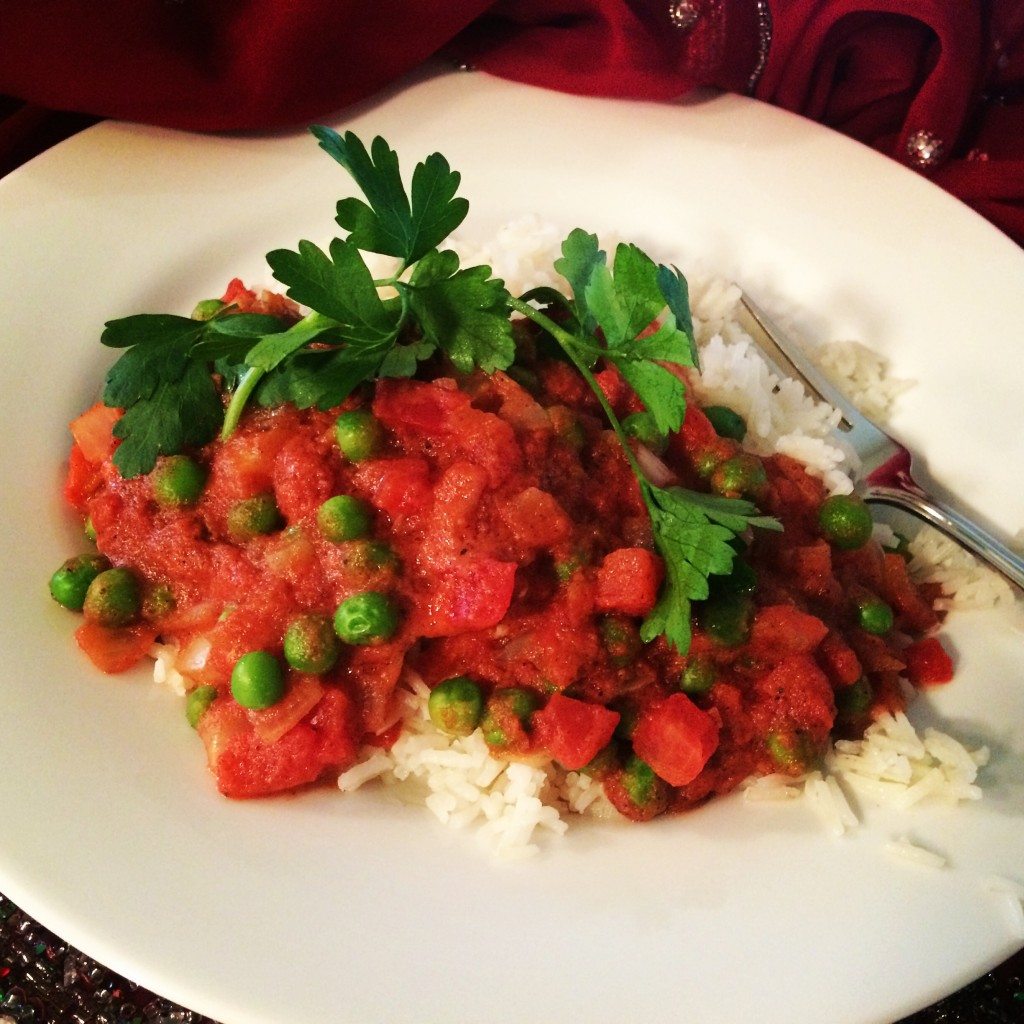 I've been enjoying Butter Chicken at my favorite Indian restaurant for years, but it's not always convenient to go there to get it (read: some nights I'd rather be in my PJs by 7pm rather than driving somewhere to get take-out). Fortunately the ingredients for this dish are always on hand so it's just as easy to whip it up at home. Jammies are optional! Serves 4.
Ingredients:
1 T garam masala seasoning
1 1/2 tsp ground ginger
1/2 tsp ground cinnamon
1/4 tsp cayenne
Butter-flavor cooking spray
1 pound chicken breast tenderloins
1 large onion, chopped
Salt and pepper
2 cloves garlic, minced
1 T tomato paste
1 (15-ounce) can tomato sauce
1 (14 1/2-ounce) can diced tomatoes in juice
1 (10-ounce) box frozen peas, thawed
1/3 cup evaporated 2% milk
1 T butter
Hot basmati rice, for serving
Directions:
In small bowl combine garam masala, ginger, cinnamon and cayenne. Set aside.
Spray a large nonstick skillet with cooking spray. Add the chicken and onion, and cook over medium high heat. Sprinkle with salt and pepper. Stir frequently until the onion begins to turn golden, about 5 minutes. Add the garlic, tomato paste and spice blend, and cook for 1 minute, stirring constantly to prevent burning. Add the tomato sauce and diced tomatoes and stir will. Cover and reduce heat to low, simmer about 10 minutes. Stir in peas, then add the evaporated milk and butter until they are melted into the sauce. Serve with warm basmati rice and enjoy!