"Mom, can you take my temperature?"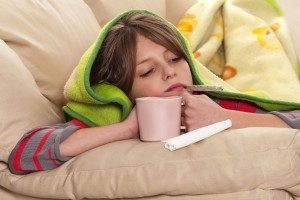 Despite our best efforts, colds and fevers find their way to our doorsteps. Whether you pick up a bug that's going around the office or your child brings it home from school, these seasonal transitions seem to be the time when we're most vulnerable to these pesky germs.
My three best tips for keeping the little buggers at bay are:
Wash your hands the moment you walk in the door of your house. You've been out in the world, touching God knows what, all day long. Train yourself to always wash your hands first thing when you come home.

Don't touch your face. Sound weird? Once you get used to not touching your face you begin to realize how many people do it, and frankly it's pretty shocking how often I see people sticking their fingers in their mouths (or rubbing their eyes, or doing who knows what up their nose). Most of the germs that enter our bodies do so because of this.

Take a vitamin C supplement. GIANT DISCLAIMER: I am not a doctor. This is purely anecdotal, but I add an Emergen-C packet (get a FREE SAMPLE here) to my morning smoothie every day as sort of an insurance policy and I almost never get sick. (Could also be because of numbers 1 & 2 though.)
Oh, and it never hurts to boost your immune system by eating lots of healthy food 🙂
Have a happy, healthy (and germ free!) week!
– Marilyn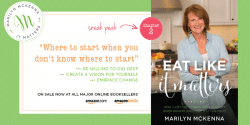 Book Excerpt: Chapter Two "Where to start when you don't know where to start"
If there is one thing I've learned during my weight-loss journey it's that I'm not terribly exceptional. Oh, don't get me wrong. The fact that I lost over one…
Read more…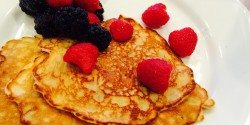 Recipe: 2-Ingredient High-protein, Low-carb Toffee Crunch Pancakes
These yummy pancakes aren't just high-protein (15g) and low-carbohydrate (3g) , they're also low-sugar (less than 1g) and only 128 calories … for all three! As…
Read more…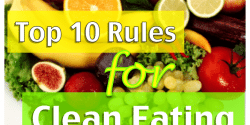 Podcast: Clean Eating
"Eat Clean" is the latest buzzword in the healthy eating world, but what does it really mean? Here's a quick rundown of the top ten principles of clean eating and…
Read more…