It may be time for a little rest and recovery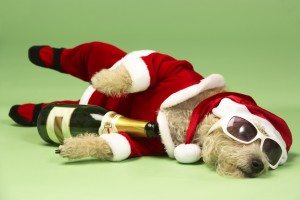 Sadly, this guy seems to have gone a little overboard the last couple of weeks. Looks like he could use a little rest and recovery. If you know the feeling, let me offer up a couple of suggestions.
Try my favorite metabolic detox tea first thing in the morning. It's an energizing way to fire up your metabolism for the day, and I used it to help me break my caffeine habit. The link to the recipe is below.
Start thinking about what you can commit to in 2015 that will give you more peace of mind every night when your head hits the pillow. To see what I mean, watch this quick video.
There's something really gratifying about knowing you've done the best you can possibly do each day. I find that when I'm not wasting time and energy battling with myself about all the bad choices I made that day, I sleep more soundly at night and I have the courage to make good choices again the next day.
And if your 2015 goals include weight loss, better fitness, healthier living (or any combination of the three), then stay tuned because I've got a new program coming your way that will rock your world!
Have a safe and festive New Year's and a happy, healthy week!
-Marilyn
New this week