Marilyn's spring makeup must-haves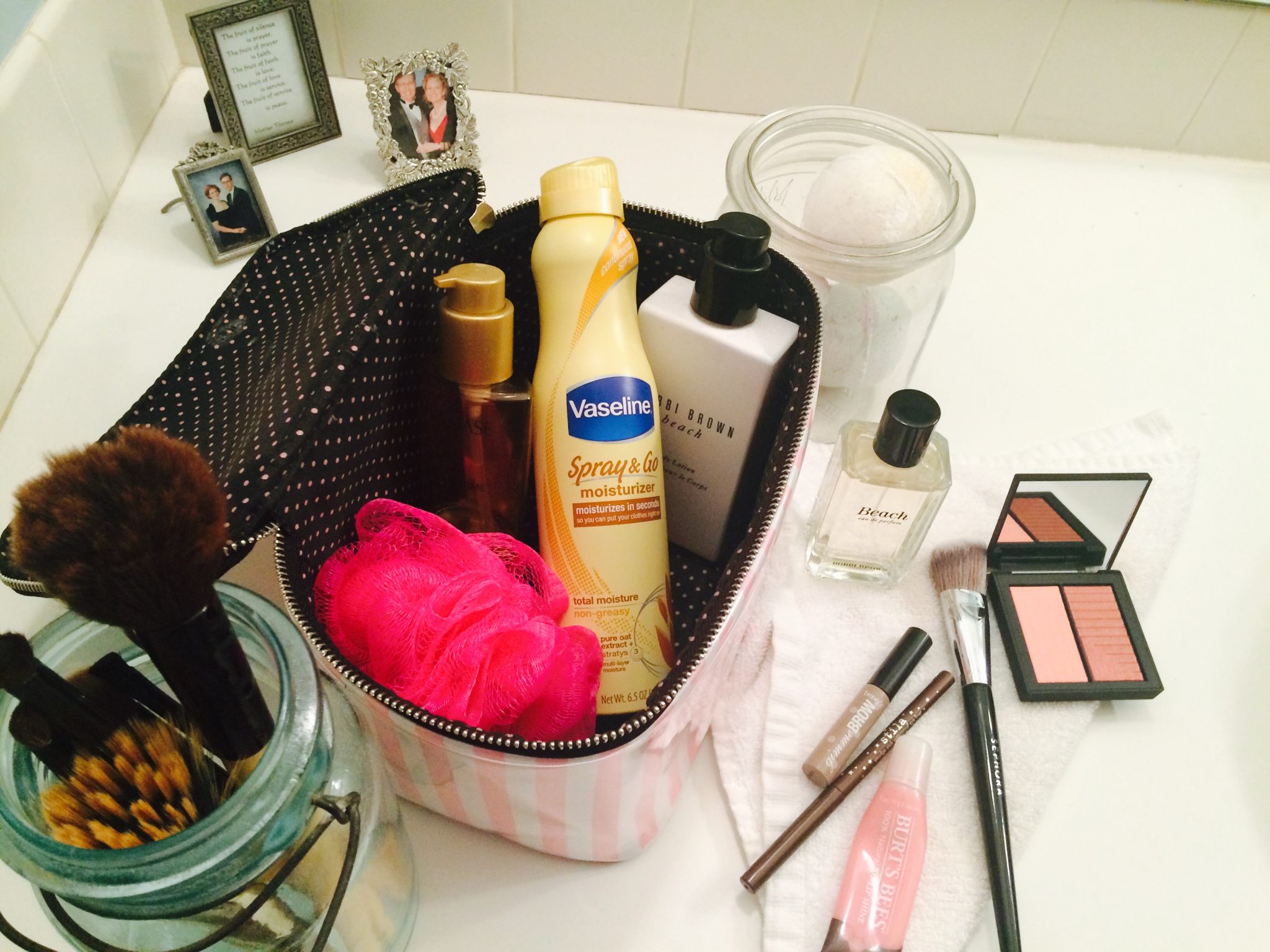 "Marilyn, what's in YOUR makeup bag?!?"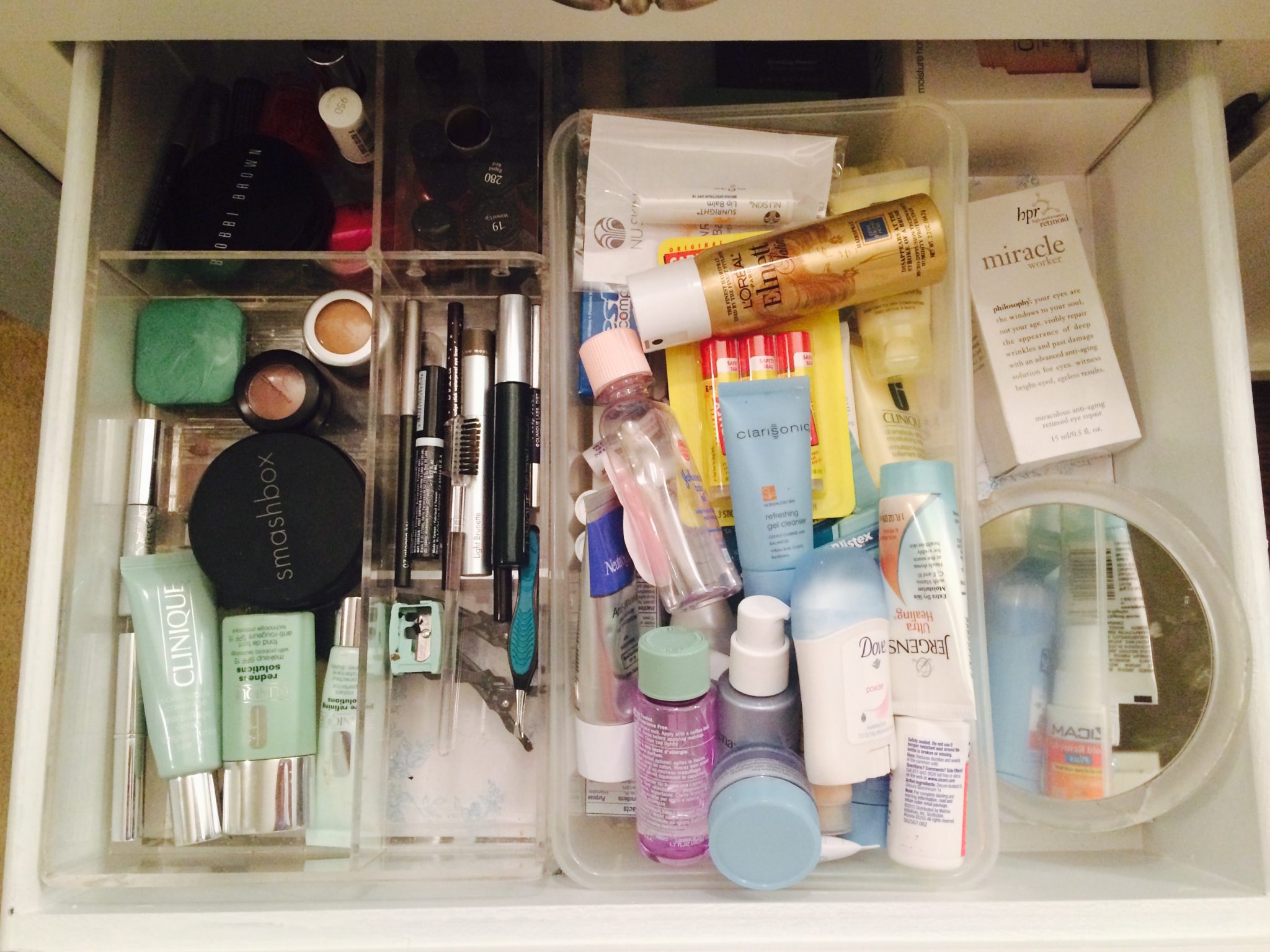 A new blush for spring is just the tip of the makeup bag iceberg. I love makeup as much as the next girl (maybe more, based on the look of my makeup drawer). I'm a sucker for samples and freebies too. Can't tell you how many of those little "gift with purchase" makeup bags I have in my collection! The samples are great for trying new things, to put in my gym bag, or to pack while traveling.
So let's take a quick peek inside my makeup bag to see what's new for spring, and which year-round favorites I can't live without!
Clinique Moisture Surge: Dry skin is my middle name. (Well actually, Louise is my middle name, but you know what I mean.) To keep my skin hydrated I need a turbocharged moisturizer and this product really delivers. I use Clinique Moisture Surge Tinted CC Cream with SPF 30 ($37) right out of the shower in the morning and in the evening I use the full-on regular Moisture Surge Intense Fortifying Hydrator ($38) after washing my face.
Vaseline Spray & Go Moisturizer ($6): I'm a swimmer so my skin gets very dry. On the rest of my skin I use Neutrogena Body Oil ($8), but I can't reach my back! When I saw this product advertised I thought, "Eureka! Problem solved!"
Kérastase Elixir Ultime ($56): I've been using this product for years; it's liquid gold! I put it on dry hair, before styling, for a smooth, shiny finish. It keeps frizz down and makes my hair feel silky.
NARS Dual Intensity Blush ($45): Ooooooo, goody, goody, gumdrops! I love a new blush and this one doesn't disappoint. The complementary, richly pigmented shades allow for multi-dimensional effects with a uniquely weightless, luxurious texture. There are six fresh shade combinations, but the most innovative element of this blush pairing is that they can be applied either dry or wet, which gives a lovely translucent, almost watercolor effect. I am in heaven!
Benefit Gimme Brow Gel Styler ($29): The eyebrows frame the face, so more than any other item in my bag I love my brow gel. For years I used a brow pencil and then brushed it in; this gel styler combines both of those steps into one simple sweep of the brush. Love that!
Stila Smudge Stick Waterproof Eyeliner ($15): The trick with a great eyeliner is one that delivers rich color while gliding on smoothly. The problem is that so few eyeliners actually do that; this one does. I wear a dark brown (Damsel) in the fall and winter, but just switched to a medium brown (Lionfish) for spring. The salesgirl convinced me that it makes my blue eyes just POP! I am such a sucker for a sales pitch that plays to my vanity.
Beach by Bobby Brown ($72): Summer is my favorite season, and this fragrance is like summer in a bottle! It smells like a combination of salty breezes, sunshine and a dab of sunscreen, but with a floral undertone. I buy it in a spray-on eau de parfum and body lotion so I can layer the scent to make it longer-lasting.
Burt's Bees Lip Gloss ($7): I like just a kiss of color with lots of staying power. I keep these in my purse, on my nightstand, in my gym bag, and even in my car!
I could not possibly be more excited about the arrival of spring! Exercising outside, driving around with the sunroof open, and showing off a cute pedicure in a new pair of sandals are my idea of heaven. Pair all of that with fresh spring makeup and a splash of sunny scent and I'm ready to take on the world!