Lend me your ears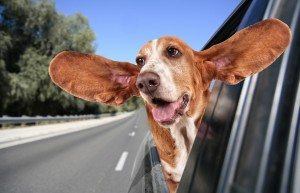 "Friends, Romans, countrymen, lend me your ears…"

Quoting Shakespeare always makes me feel smart.
In this case, my motive is a little less noble than Mark Antony's was in Shakespeare's Julius Caesar.
I'm hoping that you'll lend me your ears long enough to listen to some of my new podcasts that came out this week!
For the past few months I've been recording podcasts at the KIRO studios in Seattle. Several of those podcasts are available to listen to now both on MyNorthwest.com and by subscription on iTunes. You'll find links to them below.
And if you haven't entered my Ultimate Spring Cleaning Giveaway, today's your last day! The prize is a 3-hour in-home consultation and wardrobe overhaul with personal stylist Lacie Powell. Lacie will help you sort through your closet and help you pick a personal style that's just right for your lifestyle. If you live outside the Seattle area, you can still win! The alternate prize is a gift card to California Closets of equal value ($330). Plus, each time you SHARE the contest LINK with family and friends YOU EARN ANOTHER CHANCE TO WIN! Wowzers!
So enter and share, and keep your fingers crossed! I'm hoping you're my WINNER!
Have a happy, healthy week!
-Marilyn
---