I is for Inspiration
What inspires you?
Motivational quotes superimposed over a picture of a beautiful sunset? Heart-warming news stories of people who overcame tragic circumstances, only to come out on top? Or maybe it's sports figures? Or celebrities?
Is it a person, or their actions that are inspirational?
Lots of things inspire us: people, beautiful places, accomplishment. But what does it mean to be inspired when it comes to healthy living?
By way of example, I offer up someone who inspired me.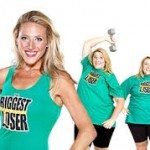 Meet Tara Costa.
Tara is a former "Biggest Loser" contestant (season 7) who lost 155 lbs. over the course of 18 weeks on the show. As incredible as that is, what's equally incredible is the way she – there's just no other word to describe it – attacked that challenge.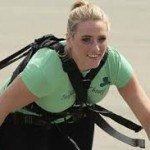 Tara revealed herself a fierce competitor; she won a record-setting eight physical challenges on the show, the most dramatic of which was the car-pulling test in which Tara pulled a car weighing several thousand pounds a half mile.
Tara is beautiful, young and healthy. Before she gained weight she'd been a model. But when I was watching those episodes (I was a huge fan back in 2009 when Tara was a contestant) it was clear, Tara wasn't losing weight to look good, or suit somebody else's ideal.
Tara was reclaiming her life.
As is sometimes the case, the person you think should win something doesn't. Tara came in third, but remains the most memorable and the most inspiring person I have ever seen on that show.
The reason Tara won all those challenges and ultimately transformed her life is because she tapped into her grit. She found a passion to find out how tough she really was and then she put everything she had into that goal.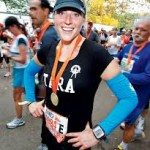 Tara is still doing amazing things, though less publicly now. She has completed two Ironman competitions. An Ironman is the longest triathlon distance there is: 2.4-mile swim in open water, 112-mile bike ride, then run a marathon (26.2 miles). Unfathomable.
I am nearly speechless at her accomplishment.
(And, may I say, leaving me speechless is an accomplishment in and of itself.)
It's not Tara's weight loss that inspires me so much as her drive. Her tenacity. Her fearlessness.
What inspires you? Tell me in the comments below. Let's inspire each other!