Healthy Jambalaya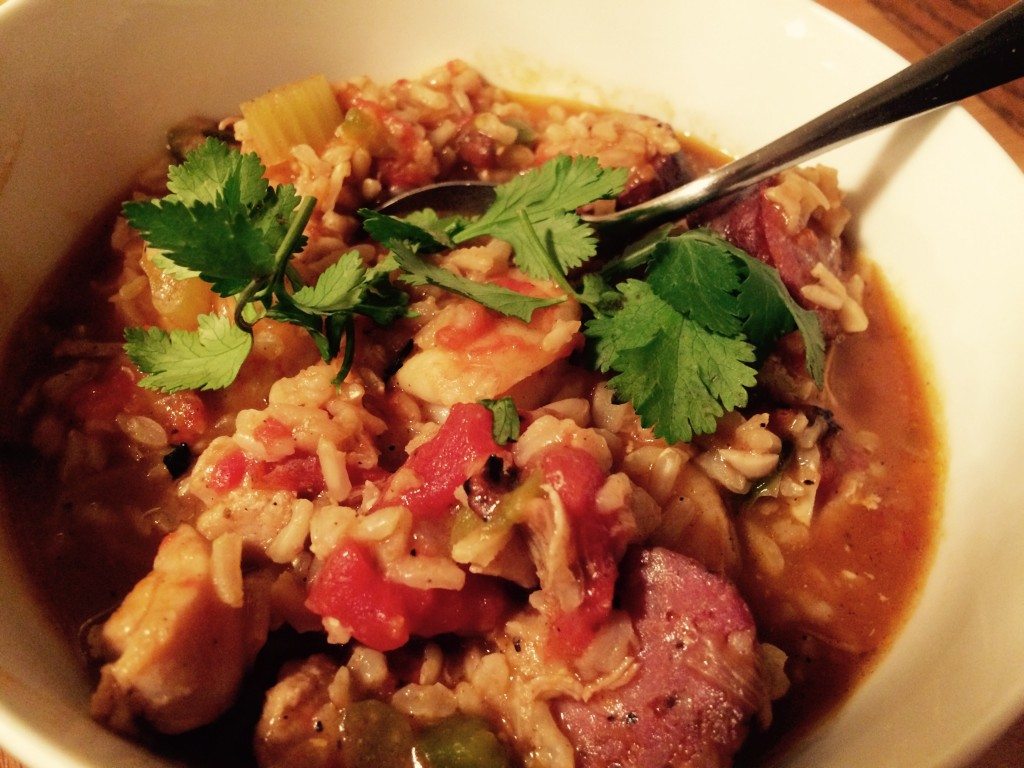 The dreary days of winter seem to call for the spicy, rich flavors of New Orleans. Cajun seasonings are earthy and comforting; three different proteins make jambalaya tasty and satisfying. In this recipe I use long grain brown rice instead of white rice, upping the fiber. I like to make this on a Sunday afternoon for a one-pot dinner and depending on how many of the kids are home, we may have enough leftover to cover a weeknight meal too. Serves 8.
Ingredients: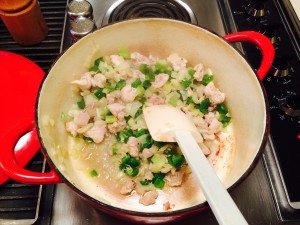 1 T canola oil, divided
1 pound boneless, skinless chicken thighs, cut into bite-size pieces
1 medium yellow onion, chopped
1 green bell pepper, chopped
2 stalks celery, chopped
2 cloves garlic, chopped
1 T Cajun seasoning
1/4 tsp cayenne pepper
2 cups long grain brown rice
4 cups chicken broth
2 15 oz. cans fire-roasted diced tomatoes, with juice
2 links Andouille sausage, sliced in 1/2″ slices on the diagonal
1 pound raw peeled, deveined shrimp, tail off
Salt and pepper to taste
Directions:
Add 1 T canola oil to a Dutch oven and heat over medium-high heat. Add chicken thighs and cook 3-4 minutes. Add onion, bell pepper, celery and garlic. Cook until vegetables are soft. Add Cajun seasoning, cayenne, rice, broth, and diced tomatoes. Bring to a boil, cover, and reduce the heat to a simmer. Cook until most of the liquid is absorbed and the rice is tender, about 45-50 minutes. Add sliced Andouille sausage and shrimp to pot and cook until sausage is heated through and shrimp are bright pink, about 4-5 minutes. Enjoy!