Happy spring from Chicago!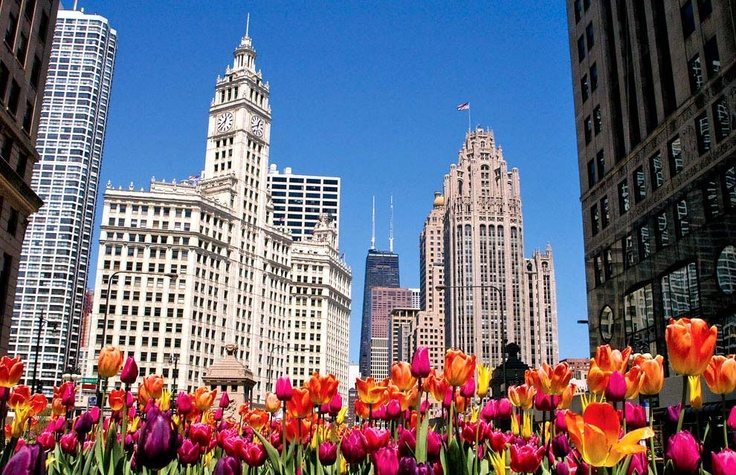 I'm waking up this morning in The Windy City, where their spring weather can be pushing 80° one day and snowing the next. Literally!
I grew up in the Midwest, born in Iowa City, Iowa, then moved to East Lansing, Michigan – and in my 20s lived here in Chi-town for a couple of years – so yes, I know all about the turbulent weather they're famous for.
I'm with my son Connor and we're visiting my daughter Katie who's here in grad school. It's just a quickie weekend trip, but it warms this mom's heart to see my girl who's so far from home.
Chicago's quick-to-change weather got me thinking how much our lives can do the same. Everything appears to be smooth sailing, but all of a sudden a gust of wind throws us off course. Or we're stuck in a holding pattern, sails flapping in the breeze.
Whether it's rocky seas or stagnant waters there are lessons to be learned.
Sometimes the lesson is: ride it out; sometimes it's: be patient and accept uncertainty. Sometimes it's: follow your heart and see where the wind takes you.
Spring always brings change. It's our choice to resist or embrace it, but it always brings with it the opportunity to grow.
Have a happy, healthy week!


13 Ways of Looking at a Fat Girl, by Mona Awad. A funny, offbeat and compelling look at one young woman's experience as a fat girl. Though it's a novel I swear the characters are dead-on real. Look for a book review from the Naked Broad View girls in coming weeks.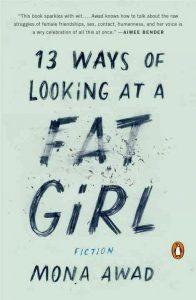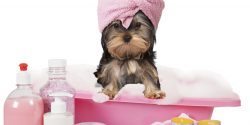 Self-care has more to do with setting appropriate boundaries than it does pedicures (but those are great too!)
We are running on fumes, many of us. We work, we nurture, we tend, we manage, we attend to, we contribute, we perform, we do . We do all the things. And then… Read more…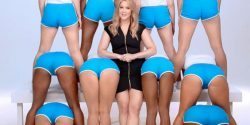 PODCAST: "Amy Schumer and bullsh*t size labels" Naked Broad View, EPISODE 14
In this week's episode of The Naked Broad View, Jill and I discuss the recent flap about Amy Schumer's statement after she dissed Glamour m agazine for… Read more…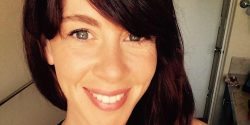 PODCAST: "Living Authentically" (yeah, we know) Naked Broad View, EPISODE 13
Yes, "living authentically" may be a cliché these days, but we know someone who does it in the most hardcore, badass way that we just had to have her on our… Read more…