Happy New Year!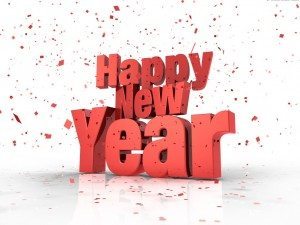 Yes, I know it's October 31st, not December 31st. Don't worry, I don't have my calendar on the wrong page. It just that, a couple of years ago I started celebrating my "new year" on my birthday rather than in January. Since my birthday was last week I invested some time deciding what my goals would be for the coming year.

I don't know about you, but I'm kinda done with New Year's resolutions that tie my happiness to the circumference of my thighs. Been there, felt bad about that.

No more!

My new "New Year's" strategy is to celebrate those things I'm already pretty good at, but more importantly to find gratitude for all that I have. I'll take this positive approach to resolutions over the old "I'll-eat-only-celery-and-carrot-sticks-until-I-lose-twenty-pounds!" brand of resolution any day.

Oh, and since it's not New Year's in the real world, but in fact Halloween, the video below that I pulled from the archives is a fun take on having a healthy Halloween without being the neighborhood buzzkill.

Have a happy, healthy week!

– Marilyn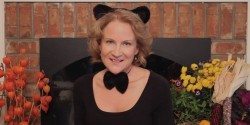 Don't be the raisin house on Halloween!
Week 5 of "Health for the Holidays!" and we've been laying some important groundwork for the coming holiday season. Here we are at the end of October and it's…
Read more…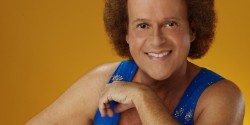 Happy birthday, you sexy beast
Full disclosure: today's my birthday.
Side note: no freaking way I feel 53.
Okay, I confess, I don't know what 53's supposed to feel like, but whatever it…
Read more…


Book excerpt: Chapter 9 "Get Moving! How Exercise Helped Me Heal"
From pages 151 – 153 of  Eat Like It Matters:
Does everybody have an inner athlete? I dunno. I do know that 120 pounds ago I would've told you that I didn't…
Read more…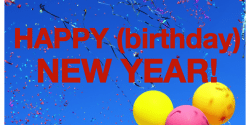 HAPPY (birthday) NEW YEAR!
Last year I started a new tradition. Instead of making New Year's resolutions on January 1 st I'd make them on my birthday (which was yesterday), in celebration…
Read more…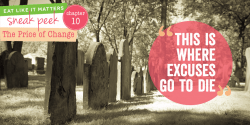 Book Excerpt: Chapter 10 "The Price of Change: What Price Will You Pay?"
From pages 166– 168 of  Eat Like It Matters:
This may sound harsh. Certainly it's a big ol' serving of tough love with no holds barred. And the last thing I'm…
Read more…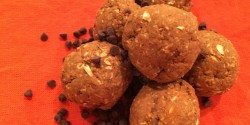 Recipe: No-Bake Pumpkin Chocolate Chip Energy Bites
I have yet to taste a no-bake energy bite that I don't like. And really, if you start with "clean" ingredients the end result can't go wrong. In this version I…
Read more…