Gluten-free Pancakes with Strawberry-Pomegranate Syrup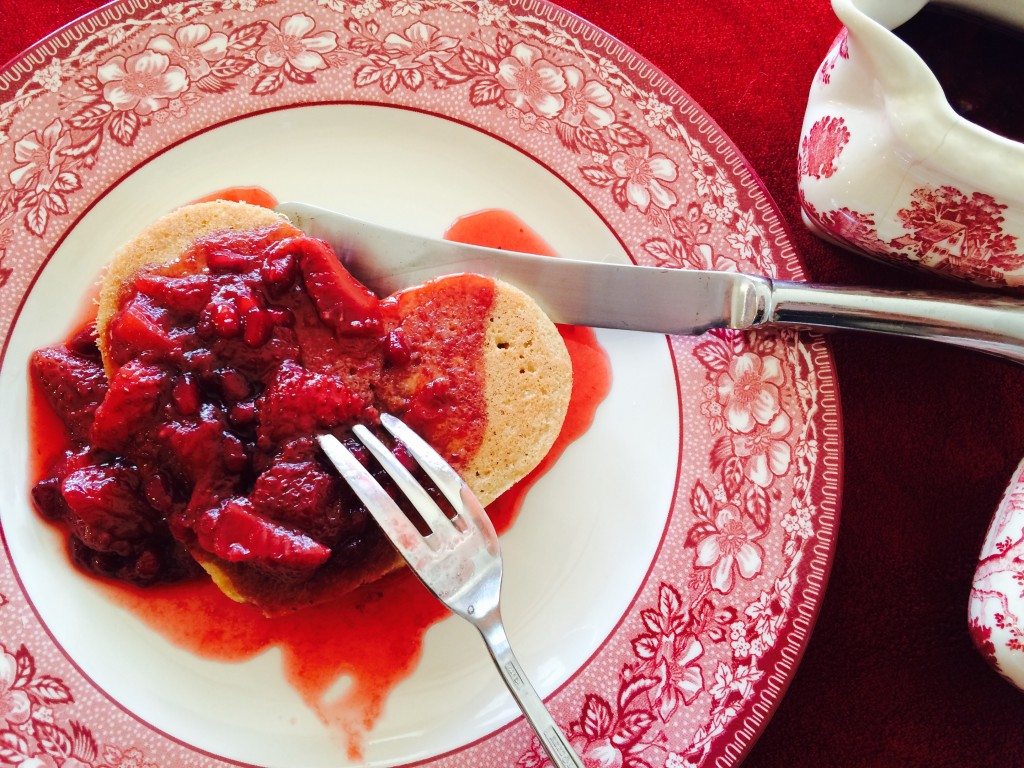 To say I was thrilled to find a healthy – and delicious! – gluten-free pancake and waffle mix is an understatement. To make it dairy-free too, I used almond milk instead of regular milk and coconut oil in place of the butter. The result is a sweet, nutty healthy pancake (or waffle) fit to serve to your sweetie this Valentine's Day! Makes 10.
Ingredients for Strawberry-Pomegranate Syrup:
8 oz. POM pomegranate juice (pictured right)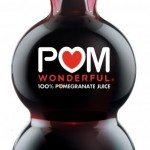 2/3 cup strawberry jam
1 lb fresh strawberries, cleaned and quartered
1/2 cup fresh pomegranate seeds
Directions for Strawberry-Pomegranate Syrup:
In medium saucepan over medium-high heat, combine all ingredients and bring to low boil. Reduce heat, cover and simmer for 20 minutes or until strawberries are soft. Syrup will thicken slightly as it cools.
Ingredients for Pancakes (or waffles):
22 oz. container Nicole's Naturals Gluten-free Waffle & Pancake Mix (pictured right)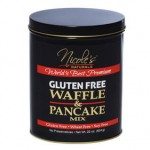 5 T organic, unrefined coconut oil, melted
1 ½ cups unsweetened almond milk
2 eggs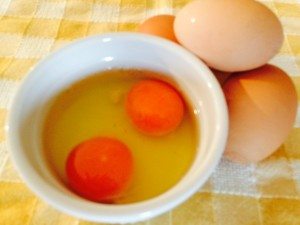 Directions for Pancakes:
Combine milk and eggs, whisking to combine. Drizzle in melted coconut oil and whisk to combine. Slowly add pancake mix and stir to combine thoroughly, but only until dry mix is completely moistened. Do not overmix.
On hot griddle (or waffle iron), drop batter onto surface ¼ cup at a time. When sides begin to firm up and bubbles appear on top, flip pancakes to cook on second side. Serve piping hot with warm Strawberry-Pomegranate Syrup. Enjoy!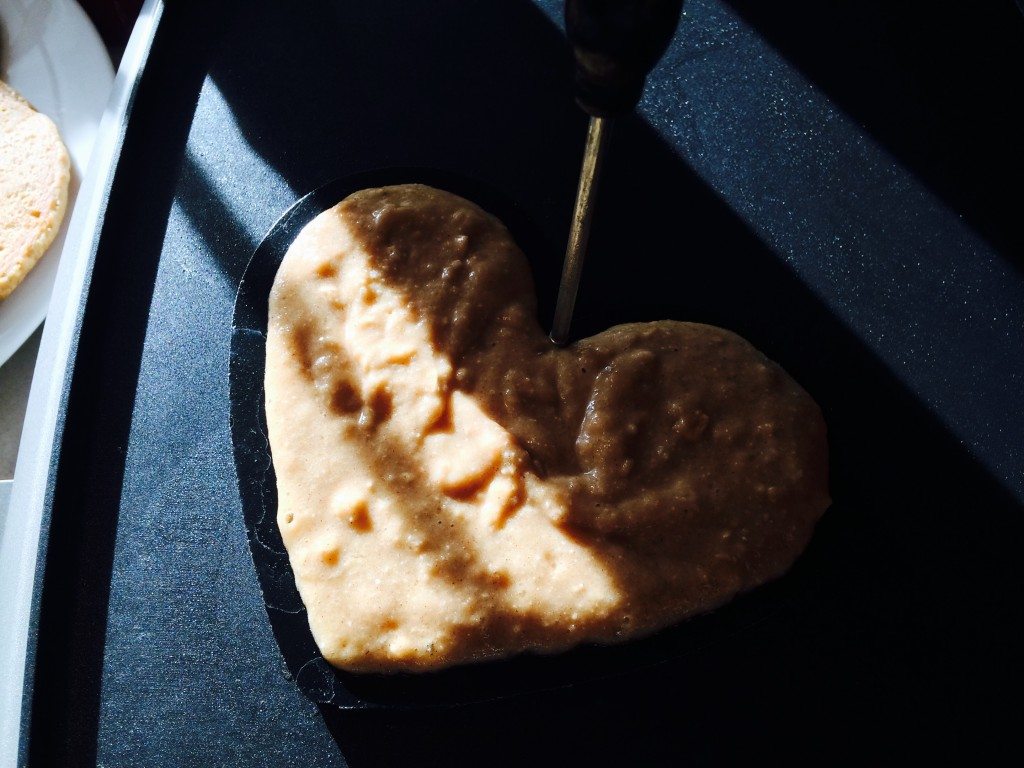 Fun Valentine's Day idea: I made my pancakes in a nonstick heart-shaped mold I bought many years ago from Pampered Chef. I don't see it on their website anymore, but they're still available from other sources.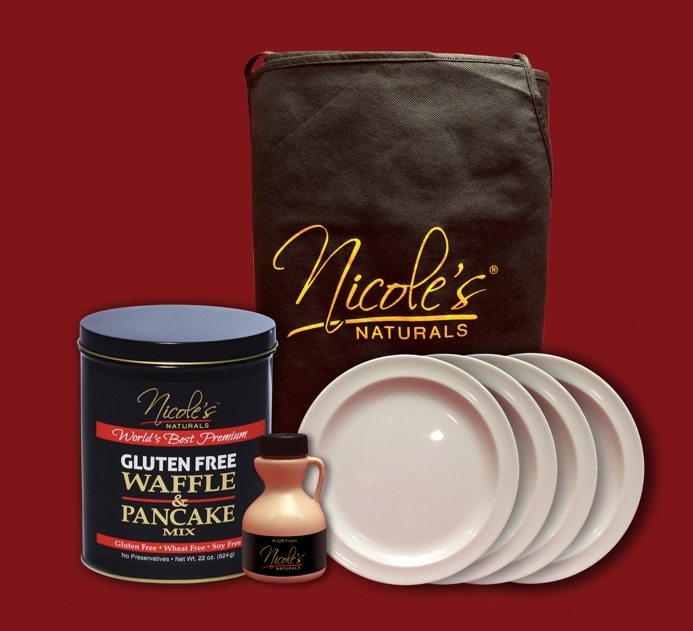 Enter below to win this "Breakfast in Bed" prize from Nicole's Naturals!