It's fun to play at the Y-M-C-A (sing it with me!)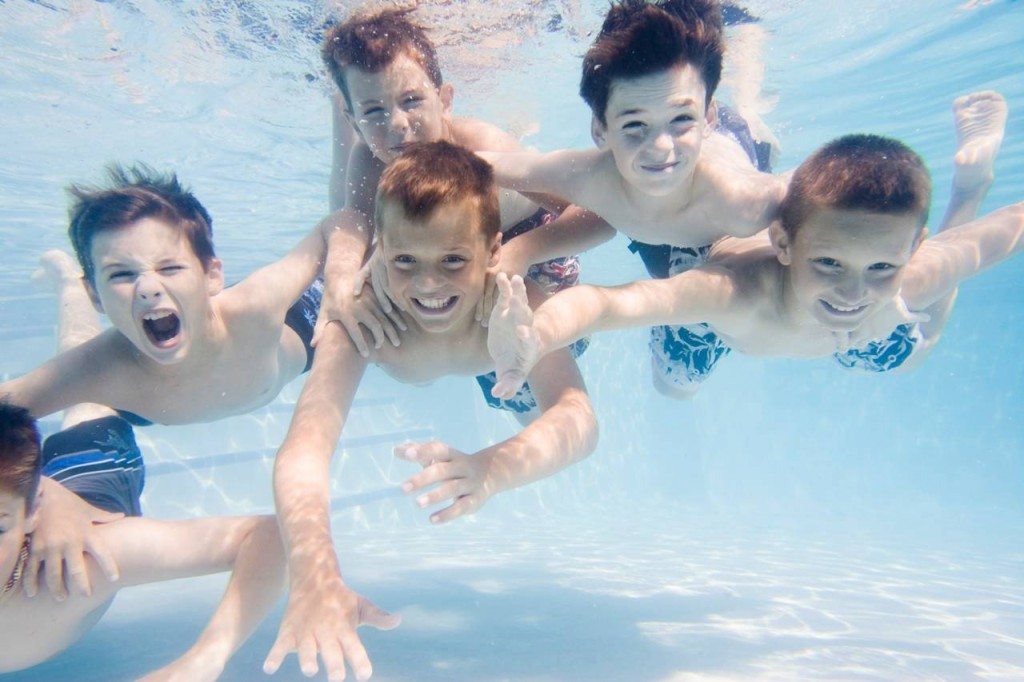 I walked into the Y this morning only to find – much to my delight and surprise – that, even though it's mid-December – the place was packed!
I walk through the lobby: it's crowded with folks checking in and visiting with staff.
I pass by the gym: it's filled to the brim with women busting it up in the Zumba class.
I enter the locker room: it's chock-full of moms and kids going to and from swimming lessons.
I head to the pool: it's overflowing with kids splashing, aquacisers (is that a word?) and lap swimmers, like me.
Watch me explain why I love working out at the Y so much:
I've been a gym rat long enough to know that, come January, it will be wall-to-wall in here with new faces. Lots of people make New Year's resolutions to exercise more, so they join our ranks in the pool, in the weight room and on the cardio floor. And even though it's crowded, I welcome them with open arms (literally, I want to hug them) because I'm so excited when somebody decides to commit themselves to improving their habits.
The fact that there were so many people there today, in mid-December – less than a week before Christmas, when it would be sooooooo easy to shrug and say, "Meh, I'm too busy to workout today; I'll get back to it after the holidays." – made me giddy!
The depth and breadth of programs offered at the YMCA is staggering. Sure, there is a broad range of fitness equipment and facilities, and the exercise classes are great, but there are also weight loss programs, events and outings for seniors, camps and lessons for kids, and community outreach. Maybe best of all, local Y's consider themselves part of the community that they serve and are committed to supporting better health and wellness for everyone in that community.
It's a values-based approach that is people and service-driven, not bottom-line driven, and it shows in everything they do.
Alright, now that I've done my sales pitch for the YMCA I'm going to encourage you to get a membership in 2015 and start putting all that January enthusiasm to good use!
But two things I feel like I should warn you about before you do:
You will become addicted to the friendly, encouraging atmosphere and how great you feel when you exercise regularly, and
I will hug you if I see you there!
C'mon, what are you waiting for?!? I'll save you the treadmill next to mine!