Figure out a plan that is uniquely yours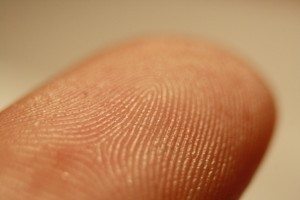 In yesterday's blog "Building Sweat Equity" I listed 10 key lessons from exercise that apply directly to weight loss. I'm going to get to each one, but let's start at the beginning: "Figure out a plan that is uniquely yours".
Like your fingerprint, there are so many things about you that are yours and yours alone. Many of those individual idiosyncrasies affect weight loss; among them: what experiences did you have in childhood that formed your eating and exercise patterns and preferences, what motivates you, what bores you, what intimidates you?
To be successful at weight loss you need to look hard at your habits, values and disposition.
When I was losing weight I came up with the concept of the "two tables" to help me control foods that had always triggered overeating for me. I also eat from what I refer to as a "food blueprint" so that my meals and snacks are easy to plan for and prepare.
When it comes to fitness, I've tried lots of different workouts. Some stuck because they fit my "fitness personality" others … Meh, not so much. The ones that made the cut are those workouts that get me excited every time I lace up my shoes.
Maybe my concept of the two tables or my food blueprint won't work for you. And that's okay! The point is, just like with workouts, be open to trying new things, take stock in what gets you excited and brings you pleasure. When you do, figuring out an eating plan that is uniquely yours will be so much easier!
Sign up for my newsletter