About face! Forward march!
'Tis the season to take stock and possibly to change directions as we make improvements to our health. If you're trying to do an about face in your own life there are some ideas from this week's blogs you might find helpful.
If you're feeling indecisive about which weight loss path to follow, start with "Before you diet again, read this." It's my take on why most diets fail and an introduction to my 3-phase approach to lifelong weight loss.
I got a huge response to "You cheated! You had weight loss surgery!" which is an excerpt from my upcoming book Eat Like It Matters: Helping Your Family Achieve A Healthy Weight. In fact, I had Lap-Band surgery in 2007 and consider it the catalyst that helped me change the trajectory of my life. I hope you'll find it an interesting read.
If you're looking for something practical, try one of the recipes I put out this week. Will you be watching a certain football game this Saturday night? Whip up the "Classic Hummus" so you'll have something healthy to nosh on while you watch the Seahawks destroy the Carolina Panthers. (Opinions expressed here are also those of the management. Mostly because I am the management.)
January is a great time to face a new future and march into the months ahead with optimism and confidence. How could we feel otherwise when we're eating like it matters?!?
Have a happy, healthy week!
– Marilyn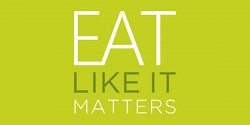 Podcast: How I Learned to Eat Like It Matters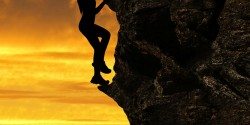 New Year, New Fitness Goals: Guest Blog by Trainer Taryn
It's the New Year and you're ready for a new you! As a personal trainer, each January I see lots of new clients who are striving to reach new fitness goals – which is great! But while we often set out with good intentions and lofty goals, sometimes we fall short and give up. Read more…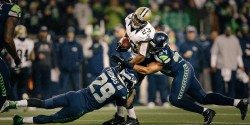 Tackle one bad habit today
I kinda feel sorry for that running back, about to be taken down by Seattle Seahawks free safety Earl Thomas (#29) and linebacker Bobby Wagner (#54). If you're gonna get tackled I'm guessing you'd rather it be just about anybody but these guys. Read more…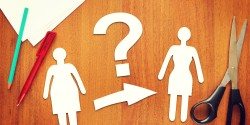 "You cheated! You had weight loss surgery!"
Indeed, I had weight loss surgery. Because I know how hard I've worked to regain my health and break lifelong habits, I don't see it as "cheating" at all. But I don't talk about it very often so I think there may be an impression that I'm trying to hide it. Read more…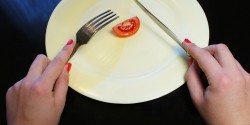 Before you diet again, read this
Sometimes I lie awake tossing and turning, trying to figure out how to articulate a weight loss concept. I beat myself up, thinking I'm just not explaining it right. Occasionally I get frustrated because I see people relying on the same "expert advice" that I did for so many years. We figure, they should know, right? Read more…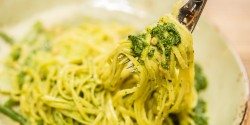 Recipe: Chicken with Zucchini Ribbons and Avocado Pesto
"Spiralizing" vegetables is a thing now, did you know? In fact, there are now a variety of spiralizers on the market to do just that: they turn your garden-variety (bad pun intended) veggies into sexy vegetable ribbons. These glamorous vegetable ribbons are turning up everywhere these days. Read more…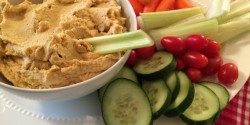 Recipe: Classic Hummus
This is my "desert island" food. That is, "if you were stuck on a desert island and could only bring one food with you, what would it be?" Mine would be hummus. If I could sneak some baby carrots, celery and grape tomatoes, even better! Makes 2 cups. Read more…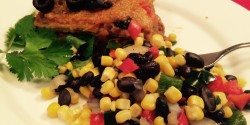 Recipe: Tex Mex Lasagna
Pro Mom Tip: If you call it "casserole" you can count on lots of exasperated sighing and lack of appetite come dinnertime. If you call the same dish "lasagna" they will come running when dinner is served. Four kids and nearly 27 years of parenting speaking here. Read more…