Everyday Activity: A Graduate Level Course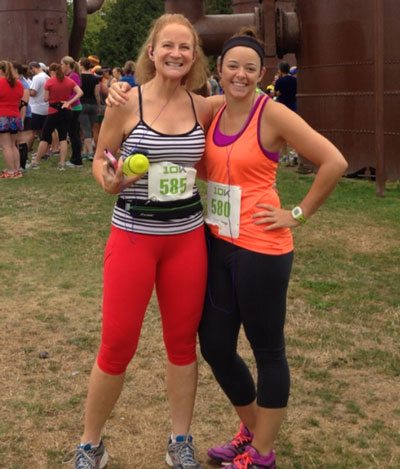 Incorporating activity into your everyday life can become addictive; at the very least I hope that it'll become a habit for you. It certainly has for me!
Once daily exercise and constant movement have become second nature to you, you may find yourself wanting to up the ante a little bit. There are ways to really maximize the physical benefits of exercise by layering activities.
For the purely practical among us, riding a bike anywhere is an excellent substitute for driving, but if you ride to work and home everyday it becomes a normal part of your routine. Anything active that becomes habitual is a good thing; it no longer feels like a workout per se, it's just a regular part of your day.
One of my favorite ways to ride my bike is to and from an exercise class. Granted it takes longer than driving, but like anything else you get used to it.
I already mentioned my pet peeve with regard to people driving around in circles at the gym, looking for the parking space closest to the door. (I realize, you can't see me; I'm shaking my head.) But think about the added benefits of walking or riding to an exercise class! One workout that I ride my bike to is almost entirely downhill on the way there! Guess what direction it is on the way home?! Dang it! But by then it's too late cause I've gotta get home, so up the hills I go!
Earlier this week we talked about going to an exercise class with a friend in place of meeting for coffee or lunch, but why not sign up for a race together? I've done this many times and whether you do it with one friend or a whole pack of 'em it's loads of fun! Besides the race itself, it's fun to encourage each other's race training along the way. And whether it's a 5K walk, a half marathon or a triathlon, it's beneficial for everyone to support each other's healthy living goals.
Even if you're not shooting for a Ph.D. in Everyday Activity, looking for ways to be active in your daily life becomes a game of sorts. Before you know it you'll be bounding up the stairs at the airport – carrying your suitcase!
Losing weight is hard, but moving your body isn't. And it gets even easier! Plus, you're so damn worth this!
Let's go get it!