Eeny, meeny, miney … go!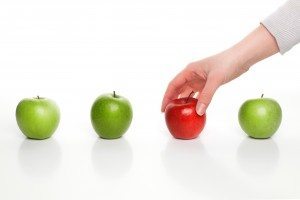 A couple of my closest friends started Whole30 this week.
I just ran into another friend who told me she ordered the 21-Day Fix system to lose weight.
And every seat's taken in my favorite spinning class.
Seems everybody's renewed a commitment to healthy living recently!
In many ways it doesn't even matter what program or class or system you choose. As long as it's medically and nutritionally sound, all change is good change.
If the change you're making this month is starting a running program, listen in to my podcast from this week. I get giddy when I talk about my three favorite treadmill workouts. They're perfect for building conditioning before the spring!
If you're new to an exercise routine – or going back after a hiatus – check out "6 Ways Your Workout May Be Missing the Mark" so you don't make one of the common mistakes I see at the gym.
And I hope you'll watch the 3-minute video book trailer that tells the story of my weight loss and why I decided to change my life to "eat like it matters." I'm proud of this video and the top-notch team that put it together for me. It's another vehicle by which I can get out my message that eating like it matters is part of living like it matters. And I've come to believe, that's what we're all here to do!
Have a happy, healthy week!
-Marilyn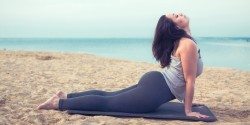 Love the One (Body) You're With
Am I limited to just one body part that drives me bonkers? We all have them; some of us have more than one. Maybe you tell yourself: Ugh, my bust is too… Read more…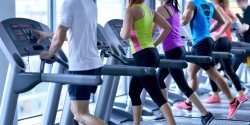 [PODCAST]: My 3 favorite treadmill workouts for winter running
Maybe you just joined a gym. Or you're determined to start going again after a break. You walk in and are faced with a sea of treadmills and other equipment…. Read more…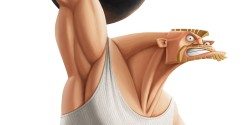 6 ways your workout may be missing the mark
It's early January and as predictable as swallows flying to Capistrano or rain falling in Seattle, my gym is packed once again. Don't get me wrong; I hold no… Read more…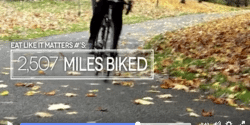 Eat Like It Matters book trailer
I'm so excited to share with you the book trailer for my book "Eat Like It Matters: How I Lost 120 Pounds and Found My Inner Badass (And How You Can Too!)" Are YOU ready to eat like it matters in 2016?? Read more…