Eat Clean "Caramel Corn"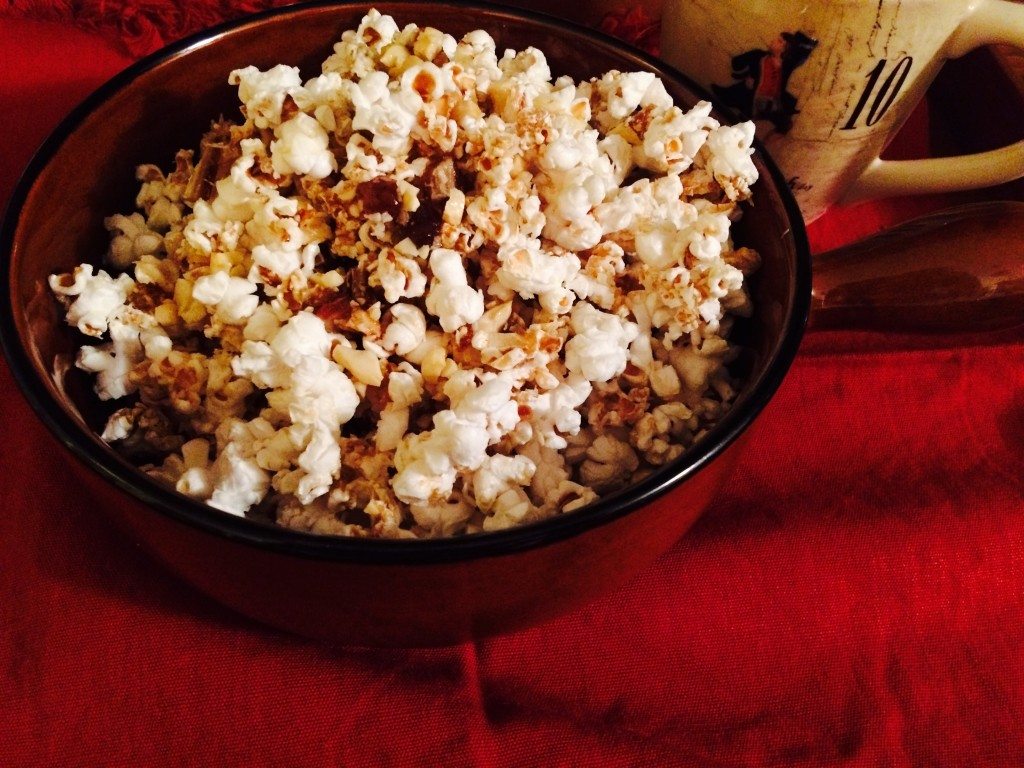 An evening watching a marathon of "Downton Abbey" was my inspiration to create a healthy, eat clean version of caramel corn. I enjoy the salty goodness of traditional popcorn, but I crave sweets, and I love the idea of creating a healthy version of something ridiculously indulgent such as caramel corn. Enjoy it with "Downton Abbey" or whatever's playing at your house!
Ingredients:
1 T unrefined, organic coconut oil
2/3 cups popcorn kernels
1/4 cup unrefined, organic coconut oil, melted
2 T pure maple syrup
1/4 cup raw, organic cashews (hazelnuts, almonds or your favorite nut), chopped
8 pitted dates, chopped
2 T unsweetened coconut
Directions:
Drop 1 T of coconut oil onto heated surface of electric popcorn popper. Once it has melted (it's a solid at room temperature), add the popcorn kernels and pop according to popper's directions. Empty popcorn into large mixing bowl.
In 2-cup liquid measuring cup, heat 1/4 cup coconut oil and maple syrup in microwave until coconut oil is melted. Whisk together and drizzle over popcorn. Sprinkle nuts, chopped dates and coconut over popcorn, tossing to coat. Serves 12 (or 2, if one of them is me!)