Dad's World-famous Venison Chili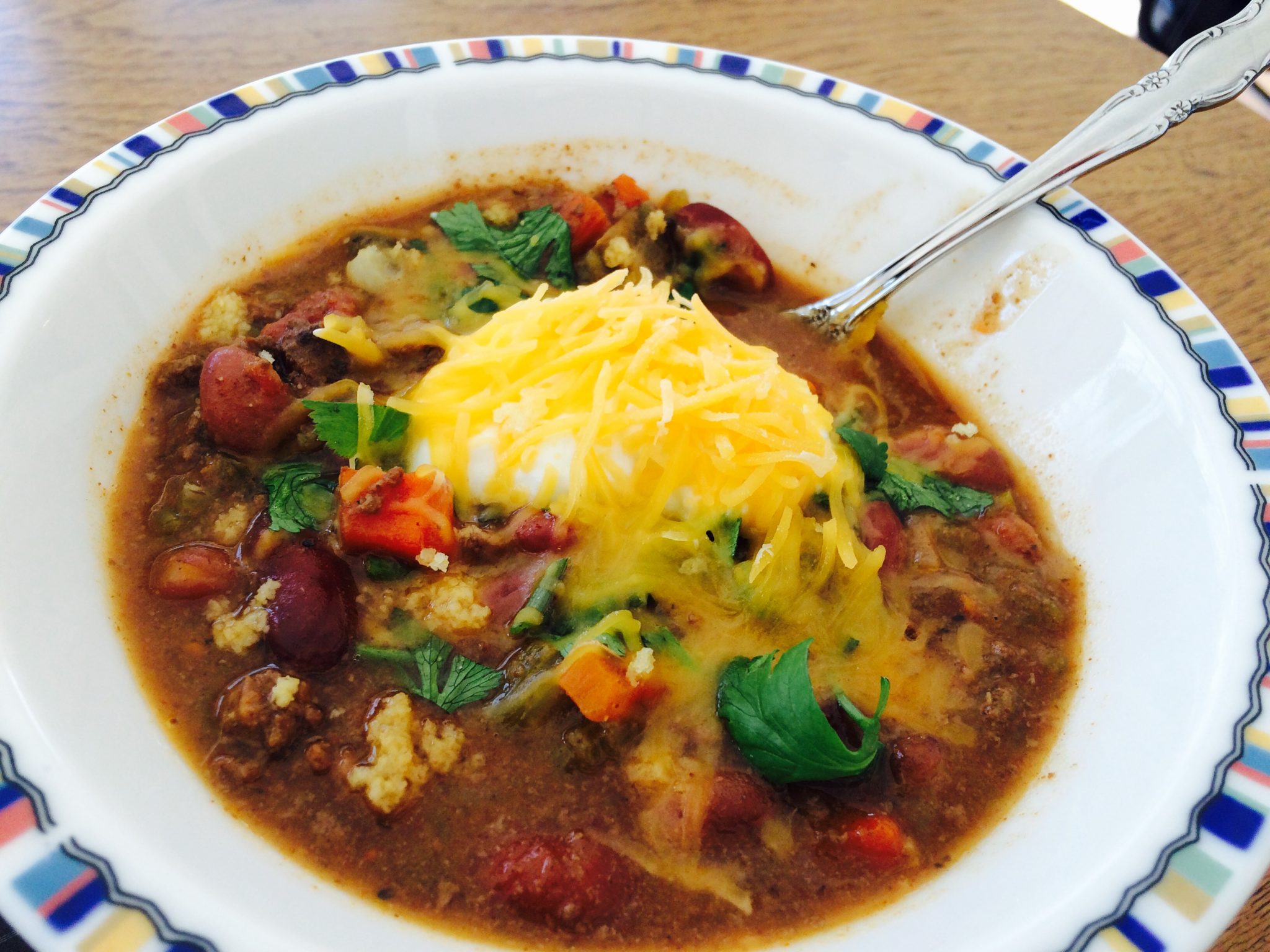 Okay, "world-famous" might be a stretch, but when my family and I showed up at my dad's house after a long day of traveling and were greeted at the door with the smell of this amazing chili it became an instant hit! My dad has a friend who is a hunter, and because he knows that we're always "game" (sorry, bad pun) to try something new, he knew we'd be more than happy to try his venison chili with all the fixins. He was right! Makes 8 – 10 servings.
Ingredients:
3 pounds ground venison
3 medium onions, chopped
3 medium green peppers, chopped
1/2 cup celery, chopped
28 oz. can whole tomatoes, undrained
2 T fresh parsley, chopped
1 tsp salt
1 tsp pepper
1/2 tsp garlic powder
2 tsp dried oregano
1 T cumin
2 tsp Ancho chili powder
1 tsp Chipotle chili powder
2 T chili powder
2 – 15 oz. cans kidney beans, drained and rinsed
16 oz. can pinto beans, drained and rinsed
fat free sour cream, cilantro and shredded cheese (for optional garnish)
Directions:
In Dutch oven, brown meat over medium heat, stirring occasionally. Remove from heat, scoop meat onto plate and set aside. In pan drippings, cook and stir onions, green peppers, and celery over medium heat until tender. Add meat back in to Dutch oven with vegetables along with all remaining ingredients except beans. Heat to boiling. Reduce heat, cover and simmer one hour to blend flavors. Stir in beans; cook uncovered 30 minutes. Enjoy!