Creating the perfect guest room
Our one remaining child at home had mid-winter break this past week. We decided to seize the opportunity to take a trip to the east coast to visit my dad and his wife, who live on the eastern shore of the Chesapeake Bay in Maryland.
Having only ever been there in the summer before I wasn't sure what to expect in the depths of winter. Like you, we had heard that 2015 has been a record-setting winter from New England to the mid-Atlantic, but we were still taken off guard when our plane landed and the pilot announced the temperature outside was 5o. Good grief!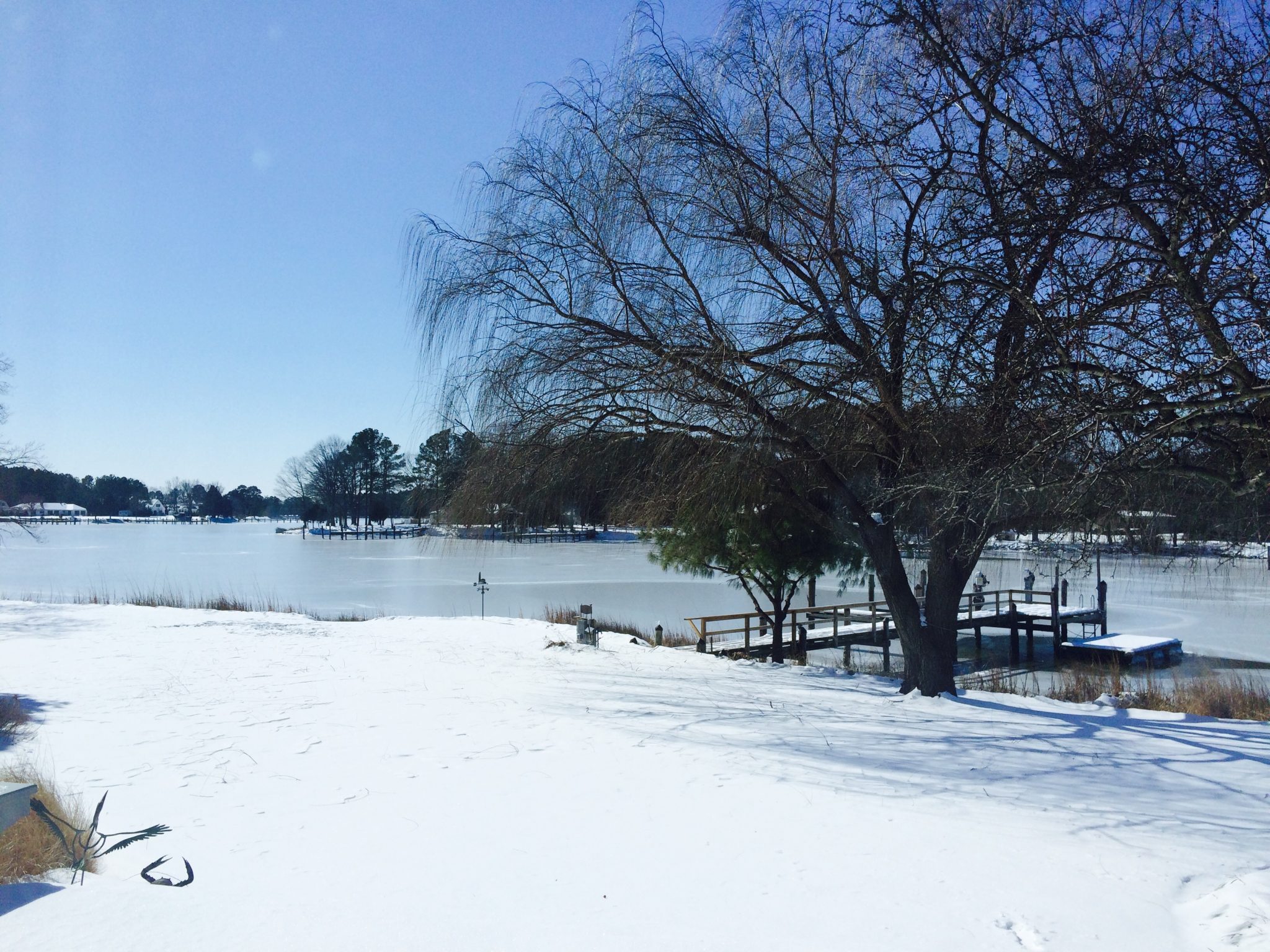 Still, when we arrived at their house our welcome couldn't have been any more warm and inviting even if we'd have been at a sunny, sandy beach resort.
My dad and his bride of thirty years built this home – their retirement home – with the idea of hosting lots of family gatherings and welcoming friends from far and wide. They have multiple bedrooms filled with twin beds, perfect for housing lots of grandkids in a quasi-summer camp atmosphere. But my favorite of their well-thought out designs is the guest room.
The guest room at their house has an air of quiet respite to it. For all the years that we've been visiting them there, usually with four very active kids in tow, it has offered a welcome reprieve from the near-constant demands of parenthood. You see, the kids' rooms are on another floor, and seem quite far away when you're enveloped in the peaceful solitude of their cozy guest room.
And whether it's Q-tips or a hair dryer, I always seem to forget something when I go on vacation, but fortunately our thoughtful hosts anticipated that too, carefully selecting an assortment of shampoos and conditioners, fresh toothbrushes and soaps.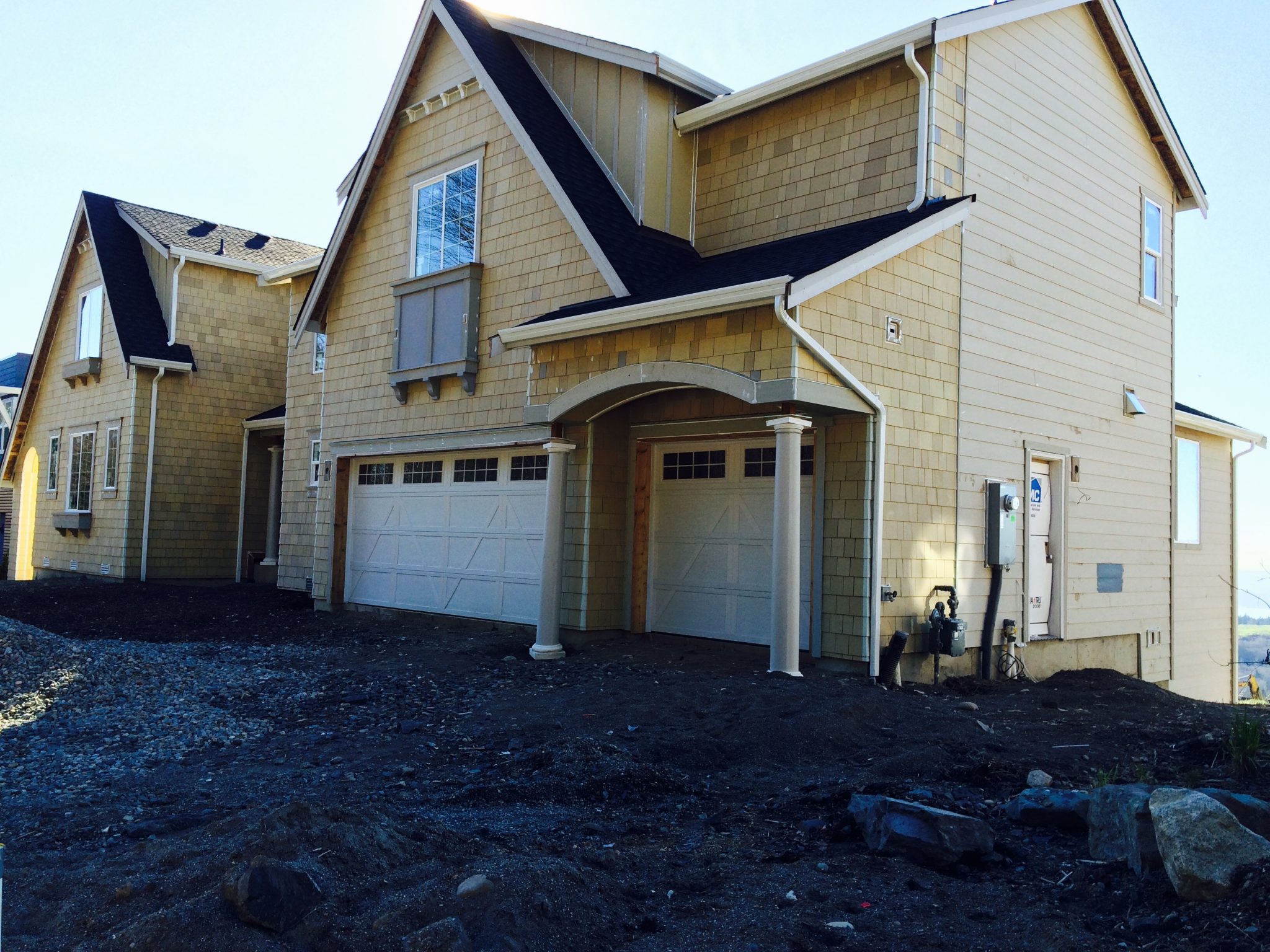 All of this pampering got me started thinking about the guest room in the house that my husband and I are building. (Here's what it looks like now, at right) I want to create that same kind of environment for my guests so that they'll feel a little bit spoiled. In planning that room I decided to make a list of the things I want to incorporate into our new guest room, in addition to the items that this forgetful traveler often fails to pack.
My perfect guest room will include:
A soothing paint color: I'm a big fan of blues for bedrooms, and I've found the most lovely shade of pale blue (Sherwin Williams #0068, Copen Blue). Our guest room has windows that open east and south, and I think the color will look especially pretty in the morning sun.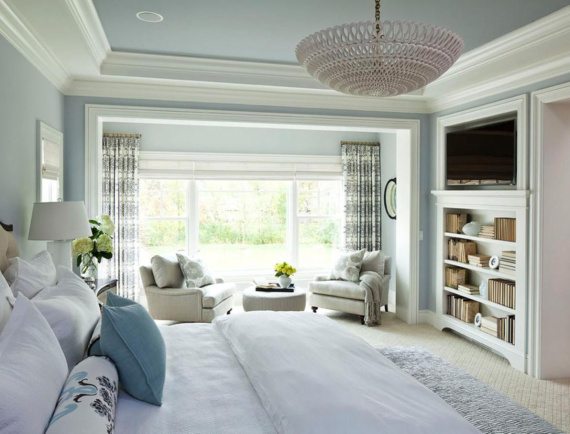 Plenty of storage space: Prior to moving in I'll be searching for a dresser with ample space so that guests can unload their suitcases and feel settled. Likewise I plan to leave lots of empty hangers in the closet. The adjoining bathroom too will have plenty of counter space so guests can spread out and feel at home.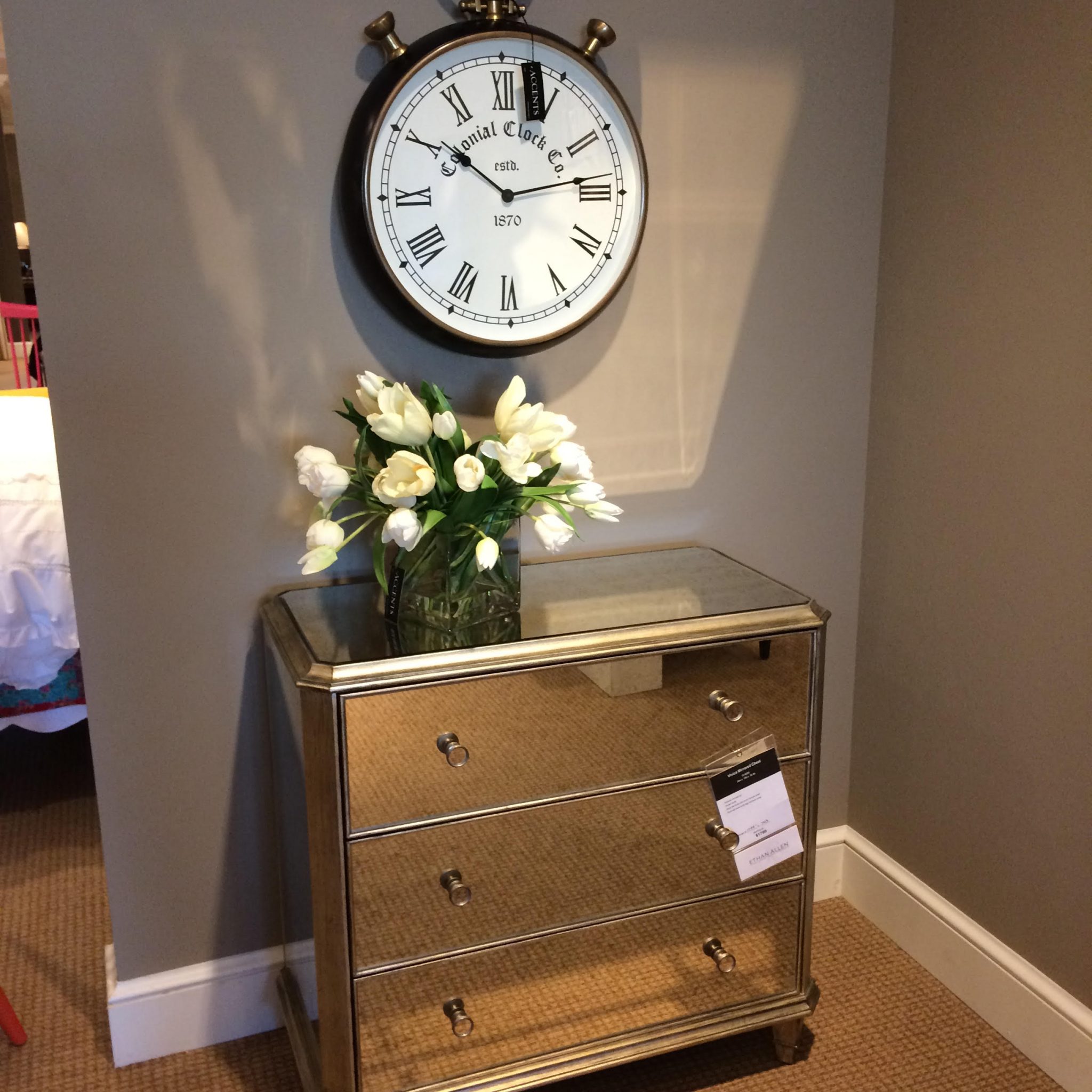 Seating: I love to have a place to sit in a bedroom, other than on the bed. If I've got the space, I'm hoping to create a cozy reading spot with a small bookcase for some of our favorite books for guests who finish theirs while on vacation and need another.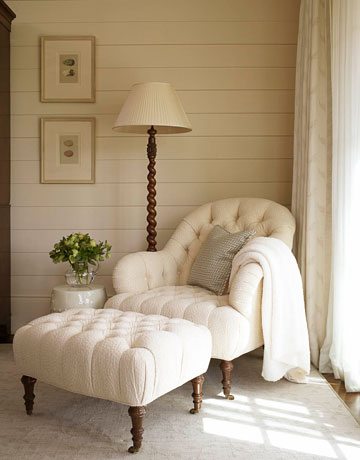 Baskets full of big, fluffy towels: When I picture a spa-like retreat I always think of baskets overflowing with fluffy white towels. I'm thinking a couple of thick, cottony robes and some comfy slippers might be a good idea too.

A laundry basket: When we go to my dad's house we always do our laundry before going home, so that we unpack clean clothes, rather than having mounds of laundry to deal with once we arrive home. Travelling is hard enough and this is an easy gesture for a host to offer.

Having a designated "guest room" isn't something I've ever had the luxury of before (six people and four bedrooms means that somebody's always had to share). But truthfully it's not even necessary when welcoming friends and family into our homes. With a few thoughtful changes, a child's room or den can be modified to welcome an out-of-town guest. It takes just a moment to clear a few drawers in a dresser to make a guest feel welcome, and fluffy white towels are just as soft when drying off in the communal bathroom down the hall.
I feel so blessed to have a special retreat to offer guests to my new house, but truthfully hospitality is more about the spirit with which we open our home than it is about having the perfect room arrangement.