Creamy Iced Latte Popsicles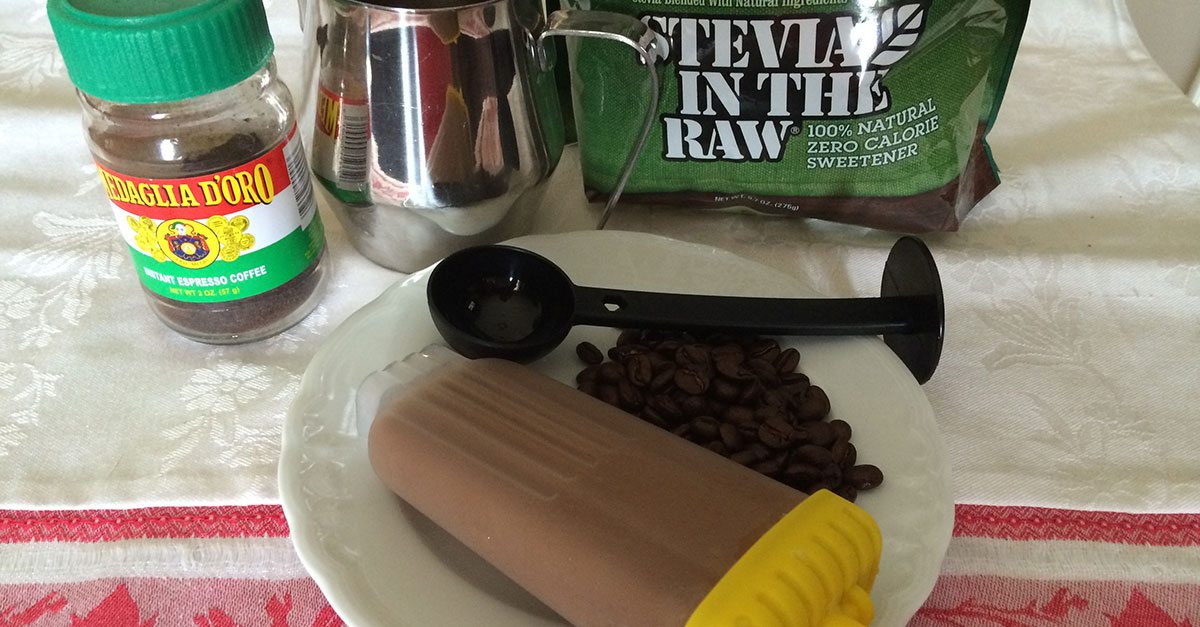 You can make this using leftover coffee from your morning pot (not there's ever any leftover at my house!) or use instant espresso powder, like I used here. Great afternoon pick-me-up on a hot summer day!
Ingredients:
1 T instant espresso powder
1 cup boiling water
1 T no-calorie sweetener (such as Stevia)
1 cup unsweetened almond milk (or soy, if you prefer)
Directions:
Dissolve espresso powder with boiling water and add sweetener, stirring to combine. Add almond milk and stir again. Divide mixture among popsicle molds, freeze and enjoy!