Clearing out the clutter of negative self-talk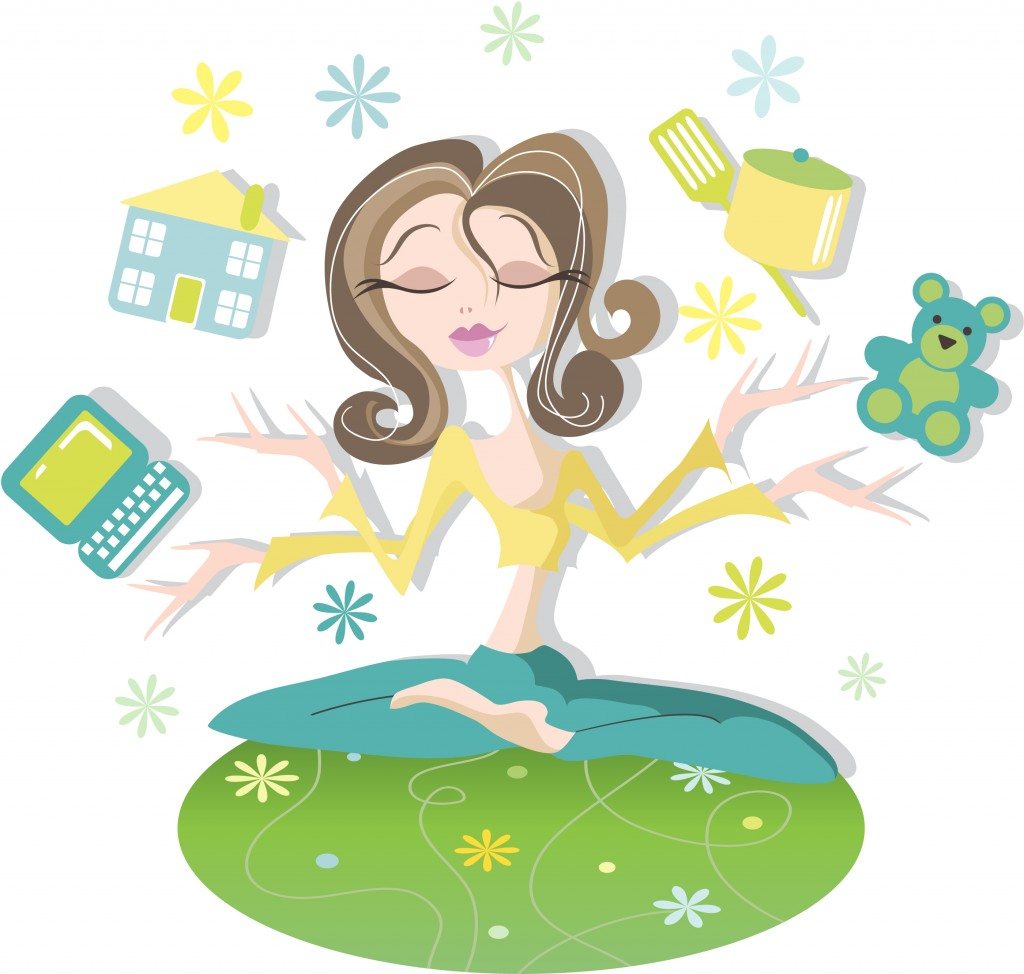 After having put our house on the market last Thursday (click here if you'd like to see the listing), we're currently sitting back and waiting for the offers to (hopefully) pour in. If you haven't sold a house in a while (for us it has been quite a long time) apparently the way you do it now is you price is competitively, but stipulate that you won't be accepting offers for several days. This strategy is meant to boost interest and promote a competitive environment in which buyers will drive up the price as they try to outbid each other.
That's the theory anyway.
We won't know for a few more days if it works.
But of course, it doesn't really matter. The house will sell eventually and we'll be packing up what remains of our stuff – most of it is already in a cram-packed storage unit at the behest of the home stager – and moving to our new house.
In the meantime, I'm living in my house but feel more like a guest. Everything must be kept immaculate; we must be prepared to vacate at a moment's notice for showings. And most noticeably, the furniture isn't mine! Well, the beds are, but the sofas, tables, chairs, lamps, plants and even pictures were hauled in and set in place by our home stager. It is an eerie feeling to walk around your own house with somebody else's stuff in it.
After sorting through decades worth of stuff, and making so many trips to the dump and the Goodwill donations truck that I swear I saw the guy start to pull the door shut and pretend he was closed when he saw me coming, I've started thinking that we were hanging on to a lot more stuff than we actually needed. In fact, now that we're down to only about 10% of our worldly possessions, it occurs to me that the other 90% may not be as important as I thought it was.
There's a certain calmness that comes over you when you pare down your life to the most basic possessions.
As much as I'd like to think that we will carry that serenity forward into our new home and lead lives of austere simplicity, I know that won't happen. The boxes, furniture and mounds of stuff in that filled-to-the-rafters storage unit will be unloaded and we will have to deal with it. But this whole process has made me realize that, if we can live without 90% of our stuff for a period of months, maybe we could afford to let some of it go for good.
And not to overthink it or anything, but maybe that's a lesson for the accumulated "stuff" that we carry around in our heads. The self-talk that we hear all day long can weigh us down with negativity and doubt. Maybe we can afford to let some of that go, too.
Because of the work I do, people often share with me some of their harsh self-talk, and I personally know how destructive it is. I remind them – and I remind myself – to be as kind to yourself as you would be to a beloved friend or family member. Show yourself some of the compassion, tenderness and forgiveness that you would so easily offer to those you love.
Learning to be gentle with ourselves is an act of self-love just as much as healthy eating and exercise is.
So maybe we won't pare down that negative self-talk by 90%, but cleaning out the worst of it is a worthy goal. We don't need it. We're better off without it. It's time to send it packing.