Classic Hummus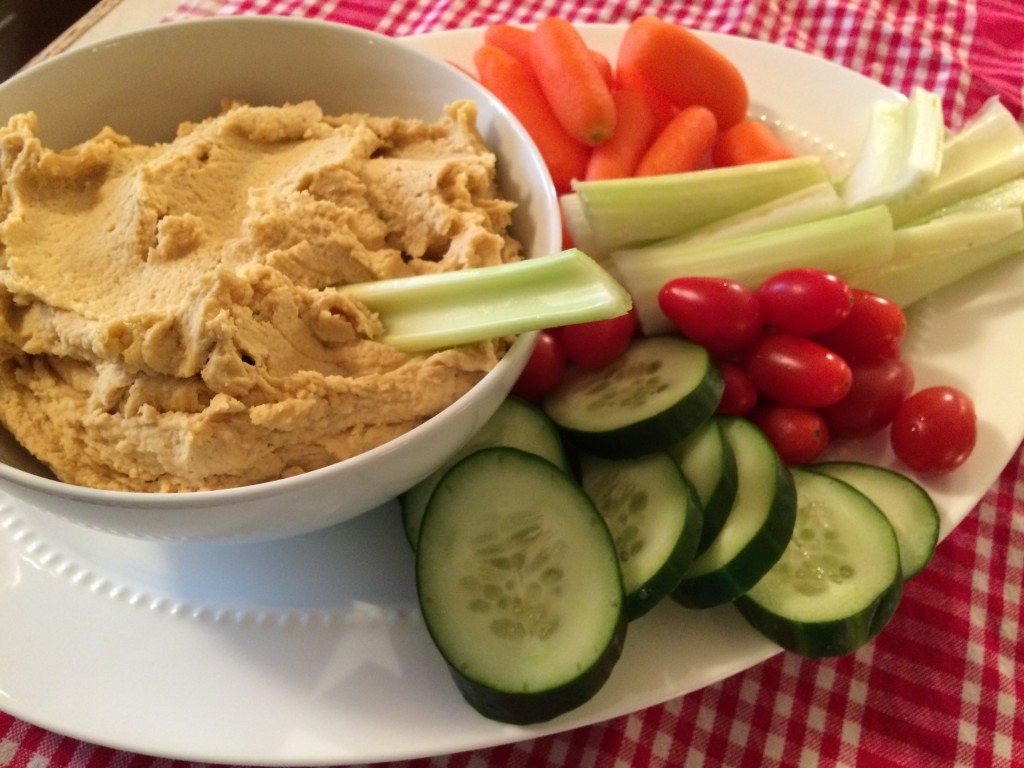 This is my "desert island" food. That is, "if you were stuck on a desert island and could only bring one food with you, what would it be?" Mine would be hummus. If I could sneak some baby carrots, celery and grape tomatoes, even better! Makes 2 cups.
Ingredients:
2 14oz. cans low-sodium garbanzo beans, drained and rinsed
1/4 cup extra virgin olive oil
1/2 cup tahini (sesame paste)
3 garlic cloves, peeled
1/4 lemon juice (about 1 lemon)
1 T ground cumin
1/2 tsp coarse salt
dash of pepper
Directions:
Place all ingredients in bowl of food processor with blade attachment and process until smooth. If necessary, add more olive oil or lemon juice to create desired thickness. Adjust seasonings to taste. Enjoy with all the veggies your little heart desires!