Chicken with Zucchini Ribbons and Avocado Pesto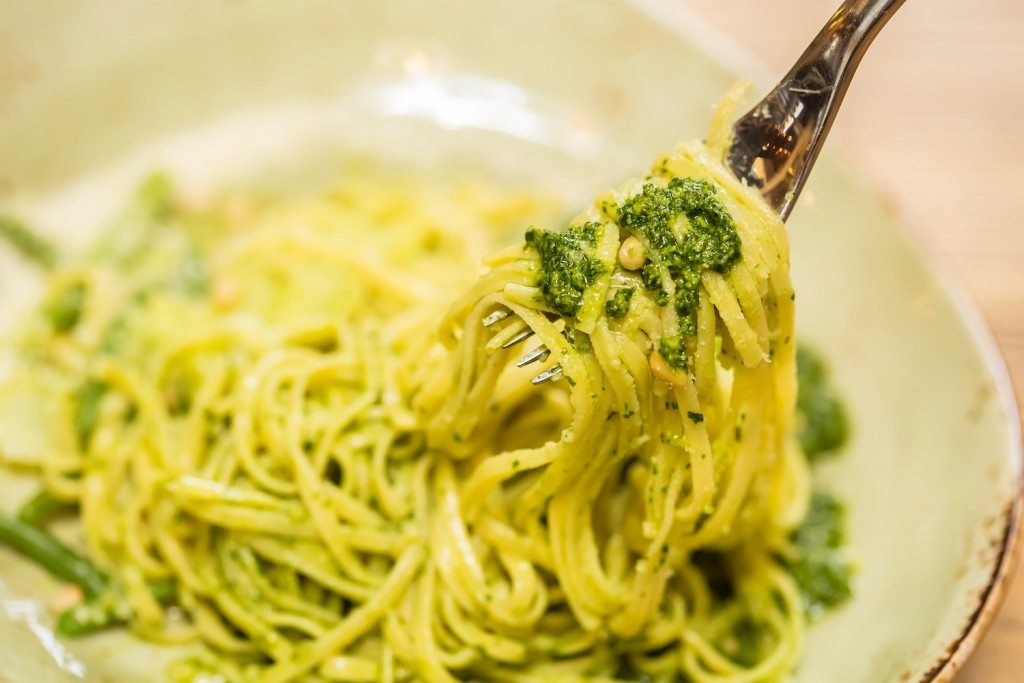 "Spiralizing" vegetables is a thing now, did you know? In fact, there are now a variety of spiralizers on the market to do just that: they turn your garden-variety (bad pun intended) veggies into sexy vegetable ribbons. These glamorous vegetable ribbons are turning up everywhere these days. Most recently on my plate. The best thing about spiralizing vegetables is that they become a gorgeous, colorful stand-in for pasta. Guess what that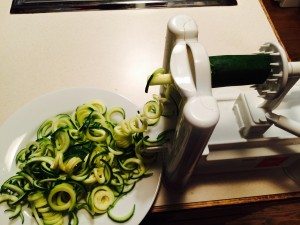 means? Nutrient-rich vegetables instead of simple carbs (white flour pasta).
Ingredients:
2 boneless, skinless chicken breasts
olive oil-flavored cooking spray
dash of salt and pepper
3 medium zucchini
2 cloves garlic, peeled
1/4 cup pine nuts
2 cups basil
1 ripe avocado, cut in half
1 T lemon juice
dash of salt
1 T shredded parmesan cheese (for optional garnish)
1 T pine nuts (optional for garnish)
Directions:
Spray skillet with cooking spray and cook chicken breasts over medium heat until no longer pink. Sprinkle with salt and pepper. Cut chicken into bite-sized pieces and set aside.
Cut ends off zucchini. With vegetable spiralizer, create zucchini "ribbons." Set aside.
In food processor bowl with blade attachment, process garlic and pine nuts until finely chopped. Add basil, avocado, lemon juice and salt, processing until creamy and smooth. Add salt or lemon juice to taste.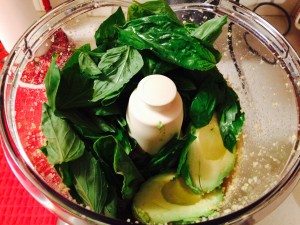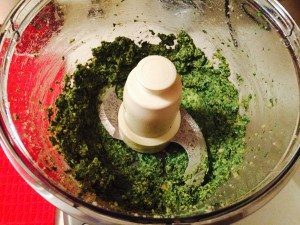 In same skillet that chicken cooked in, spray pan with more olive oil-flavored cooking spray. Cook zucchini ribbons until they're warm all the way through. Return chicken to pan and stir to combine. Remove from heat. In skillet or large serving dish, combine avocado pesto with chicken and zucchini ribbons, tossing to coat. Garnish with parmesan cheese or pine nuts as desired. Serves 4.