Change can be messy
Text from Rob, who's been away on a business trip: I'm boarding the plane! Be home in a few hours!
Me: Great! The house is a mess and Stella puked on the carpet. Brace yourself.
Rob: Bad news; my flight's been diverted.
Me: ?
Rob: To Hawaii.
Me: Haha. Nice try.
You've all moved before, so I'm not telling you anything you don't already know: moving in a pain in the rear. We're in the process of building a new home, and even though it won't be completed for several months, I'm trying to get a jump-start on all of the pre-move cleaning, sorting, and organizing.
This past weekend, while Rob was away, I tackled the kitchen.
I knew it was gonna be bad; we're the kind of family who, even though our house looks pretty tidy, likes to stuff things into cabinets, cupboards and drawers rather than make a decision about whether or not we really need the item. For this reason, we have – or had, until this past weekend – no less than 65 water bottles. Pretty sure they were breeding in there. You know how water bottles accumulate: you get them as giveaways at events; you buy a new one that has a funny saying on it. Before you know it they're taking up a fair bit of real estate in your kitchen.
Each drawer I slid open, each cabinet I looked in, this scenario repeated itself again and again.
Thankfully I'm dealing with it before the producers of the TLC show "Hoarders" stage an intervention.
Now that I'm tackling all of the stuff that we've been accumulating, I realize how much our homes reflect our lives and to some extent, the consciousness with which we make decisions that affect our health. We're busy and distracted, so we mindlessly stash stuff in a drawer rather than make a decision about whether we really need it. Were it only an item or two, it wouldn't be a problem. But at my house we've done it a few times a day … for years! There are now thousands of items cluttering up our house that serve no purpose.
How often do we unconsciously push away healthy living decisions because we're busy, distracted, or just don't want to deal with them? All too often, I'd guess.
So construction is underway at my new house! (Click here to see what it looks like now.) My new kitchen isn't much to look at yet, but in my mind I can picture it, in all its uncluttered glory!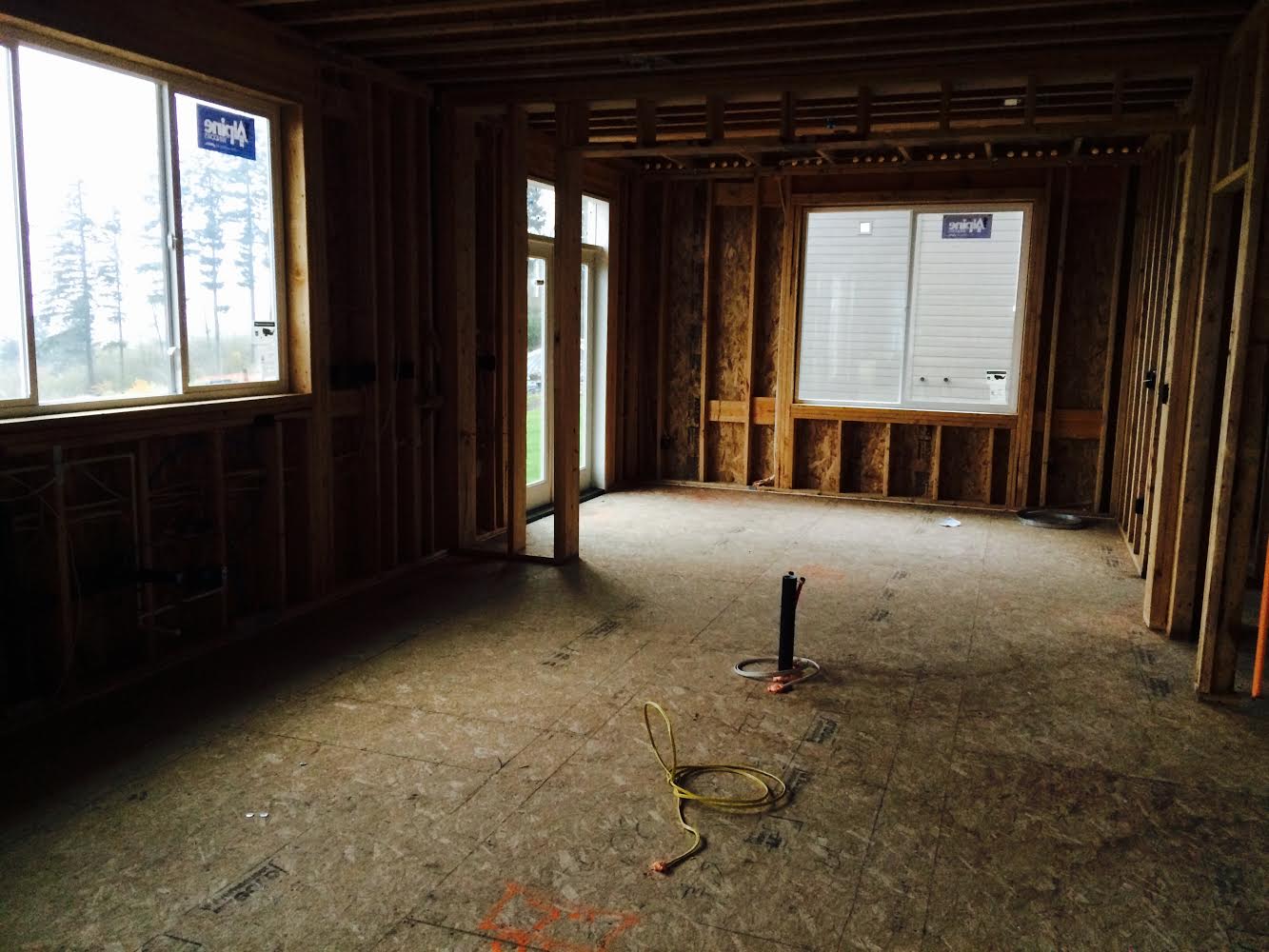 Rob and I are so excited to have this once-in-a-lifetime opportunity to build a new home. The neighborhood was featured in a newspaper article just recently, and in it Rob talks about some of the reasons we chose to build there.
With the help of my mom, my kids and my long-suffering husband, I'm confident we'll get it all sorted, organized, cleaned and packed up in time for the big move. In the meantime, I intend to harness the same level of focus that I have toward my health and start applying that to all of our stuff.
Time to get lean!