Change is in the air
Can you feel it? Change is in the air! We're springing forward with our clocks this weekend, flowers are peeking up out of the cold dirt and I've even heard some birds chirping.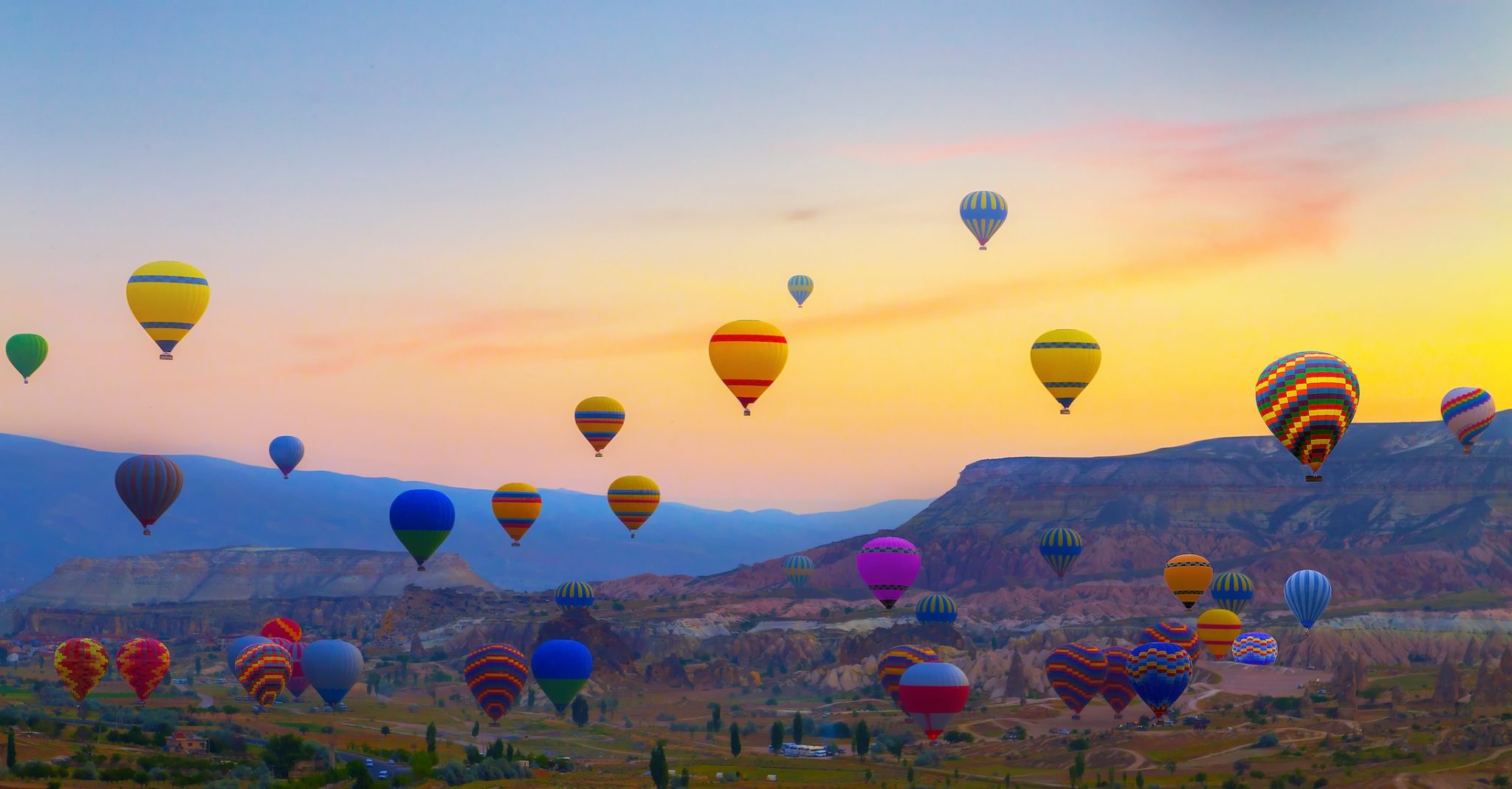 When I decided to change my lifestyle forever and lose weight – all those years ago – I knew that meant change. I was nervous, but excited. What good things would this change bring? What challenges would I face? Truthfully, I had been in a dark place for so long that embracing change felt like my best option.
The minor tweaks I make to my routine these days are minuscule compared to those big, transformational changes. But continuing to make those small adjustments is no less important to overall success.
This week I introduced the final phase of the Eat Like It Matter Program, the Lean Phase. The Lean Phase is geared towards those wanting to lose those last, stubborn 10 pounds. And there's no way around it, when you're just a few pounds away from goal weight, you've really got to have all your ducks in a row. Here's where those small – but critical – changes make all the difference.
Spring is the perfect time to start changing things up. And whether those changes are small (maybe a healthy Cucumber-Dill "Pizza" snack instead of a vending machine treat) or monumental (committing to changing your lifestyle for the rest of your life), all change is good change!
Have a happy, healthy week!
– Marilyn
---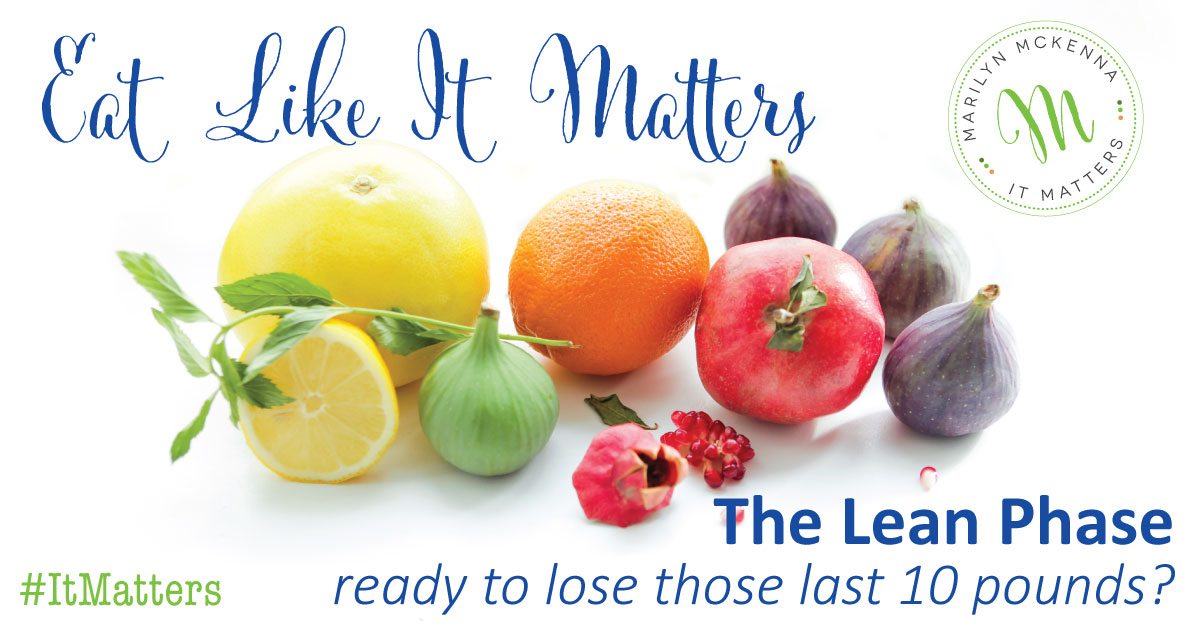 Eat Like It Matters: The Lean Phase
The third of the three phases of the Eat Like It Matters Program is the Lean Phase. When you're within ten pounds of your ideal body weight, the details of diet and exercise become critical. Read more…
---
That's how the cookie crumbles
Could they be any cuter? Those adorable little Girl Scouts, proudly wearing their brown (for Brownies) and green (for Juniors) sashes and vests. They eagerly greet us at grocery stores, banks and discount store entries, waiting to sell us their delicious cookies. Read more…
---
Food Blueprint Recipe: Cucumber-Dill "Pizza"
I eat from a "Food Blueprint" and my afternoon snack consists of:1 serving protein (here: full-fat greek yogurt), 2 servings veggies (cucumber + tomato), 1 serving slow-burning carb (whole grain wrap). Prep time: 2 minutes. Ready, set, eat.
---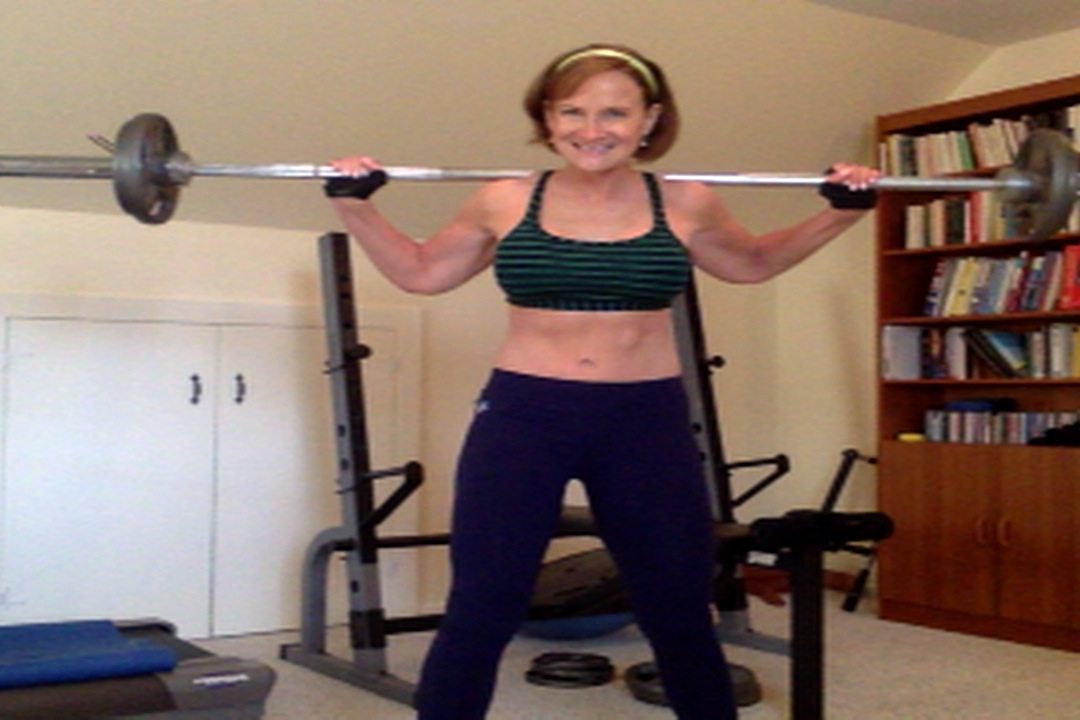 Video: Strength Training Tutorial: Squats