Celebrating summer's last hurrah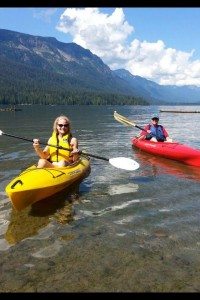 You can almost feel it in the air, can't you? Summer is winding down.
At our house, we've already done the back-to-school shopping to restock supplies and buy new shoes for my son's feet that seem to grow overnight.
This weekend we're on our last family excursion of the summer, enjoying nature's beauty at lovely Lake Wenatchee in central Washington State. We'll be kayaking, barbequing and late-night stargazing on the beach. Pure Heaven.
But all too soon we'll transition into fall: cozy sweaters, falling leaves … and pumpkin spice everything!
This year as we head into the cooler months, let's give some thought to how we can savor our favorite fall treats (dear Lord, Halloween's coming!) in a healthier way. To that end, don't miss my blog "One Nation, Overfed" (below). It's a call to action for us as a society, but also personally. Societal change comes from personal decision-making and our actions can have a huge impact.
So this weekend, while I'm early-morning paddle-boarding, I'll be thinking up healthier ways to enjoy my fall favorites. If you've got a healthy fall recipe you're willing to share, drop me a line. We're in this together!
Have a happy, healthy week!
-Marilyn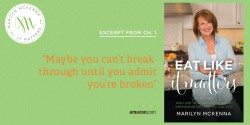 Book Excerpt: Chapter One
Chapter One
MAYBE YOU CAN'T BREAK THROUGH UNTIL YOU ADMIT YOU'RE BROKEN
I once weighed 265 pounds and had a body mass index of 43.
To clarify, the…
Read more…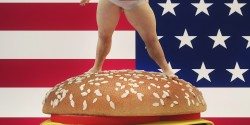 Blog: One Nation, Overfed
A friend's recent trip to Vegas led to a Facebook post that included a photo of the "Heart Attack Grill," famed for its single, double, triple and quadruple…
Read more…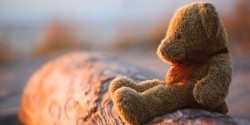 Podcast: Is it possible to find success out of failure?
This isn't some pollyanna, feel-good talk about how to find success after having failed at something.
In this podcast I delve into what it means to…
Read more…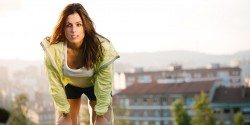 Q: How do I break through an "exercise plateau"?
I love, love, love it when a reader's question gets me thinking about something in a new way. Really, there's nothing better than a little brainstorming sesh…
Read more…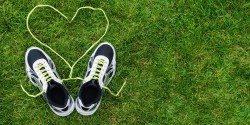 Podcast: Summer Challenge! 100 Days of Awesome
Ready for a healthy living reboot? We're doing "100 Days of Awesome" this summer; are you following along? If not, no worries! Here's a description of the six…
Read more…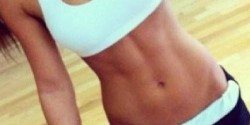 Blog: Congratulations, you're 19 and have flat abs
Do you Instagram? I do. Mostly I follow fitness and healthy eating accounts so that I can see what others in my field are posting. And I know I'm gonna sound…
Read more…