Care packages from home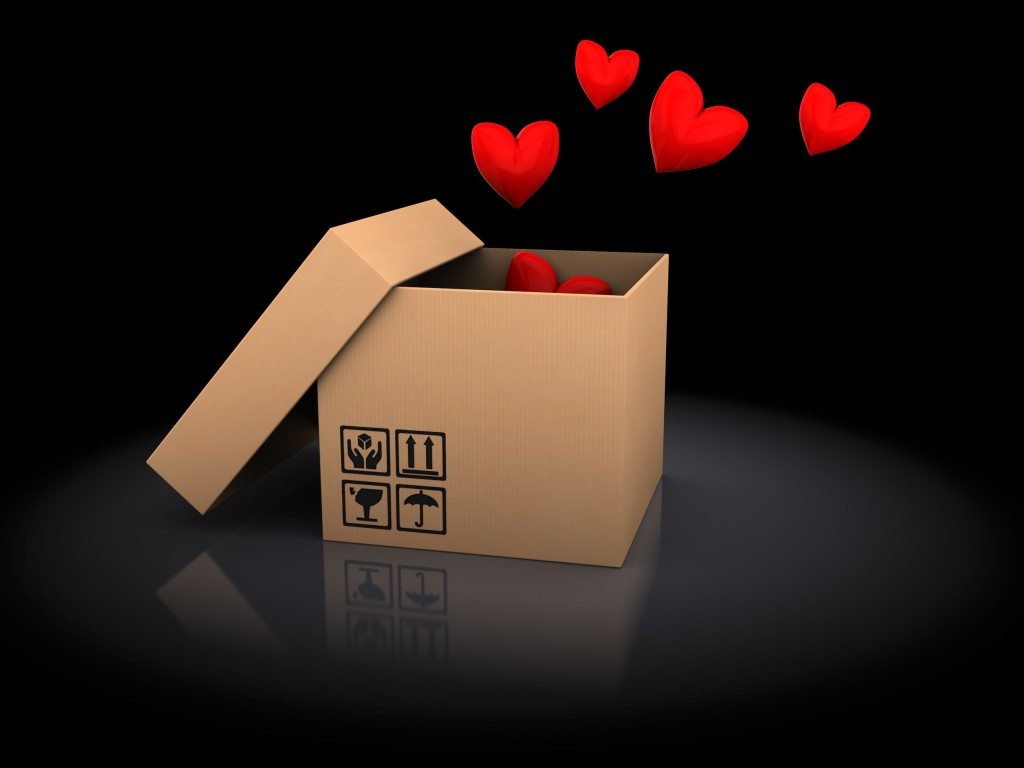 I was having lunch with a friend the other day who told me that her high school senior had just made her college decision. It's a nerve-wracking process every time, but this was my friend's first time through; she was both nervous and elated. Her biggest fear was that her daughter had chosen a school that was about 1,000 miles from home, so she'd be too far to get to her quickly in case there was an emergency of some kind. Naturally teenagers don't think about such things; her daughter's only concern was that she establish clear expectations with mom right off the bat:
"You know this means you have to send me care packages, right?"
Ah, there's nothing like a teenager who knows how to assert herself.
As the mother of four, I've done my share of sending off care packages too. Currently only my oldest, Madeleine, is out of state – law school in sunny California (please ask me how jealous I am of that sitting here in rainy Seattle) – so she is the sole beneficiary of my maternal goodie boxes at present. Here she is pulling out of the driveway in September, headed south on I-5.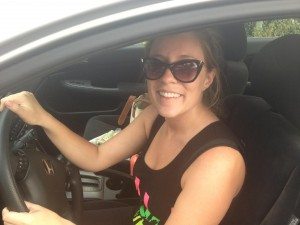 The last care package I shipped off to her consisted of:
A few items she left behind the last time she was home
Her vote-by-mail ballot for the November election
Some Cooking Light magazines (I subscribe, then pass them on to her. She likes to cook and she's a very conscientious eater.)
New pajama pants
New yoga pants
A batch of my world-famous (that may be an overstatement) Vegan Thumbprint Cookies
It wasn't a huge package because I was in a hurry, but I try to mix the practical with the fun and unexpected. No matter what I put in it, it's always appreciated. I won't belabor the point, but please note the absence of unhealthy stuff.
One of my inviolate rules of healthy living is that you don't give people you love things that are bad for them.
Not ever.
All this talk of care packages got me thinking about what would be in my care package if someone sent me one. What would they put in it?
My tastes run pretty simple; I don't like expensive jewelry, or even the typical bubble bath or fancy foot creams. My family knows me so well, in my package they would include a lot of sporting goods. ("New resistance bands?!? AWESOME!!!")
What would be in your care package?
Let's say, just to make it more interesting, that it didn't even have to fit in a box. Would it be time to go take a yoga class? Would it be an afternoon to curl up and read a book? Would it be more help around the house? Who knows, maybe it would be bubble bath.
Whatever it is, you deserve to be cared for.
We can't expect that other people will fulfill all of our needs; we need to learn to identify our own needs and then look for ways to satisfy them.
Send yourself a care package.
Figure out what would make you feel cared for, and then indulge yourself in one or two of them.
Most of us weigh heavily on the "giving" side of the nurturing equation, but give yourself permission to be on the receiving end every once in a while. When you do, you'll have that much more to give.