Recipe: Awesome (high-protein, low-sugar) Pancakes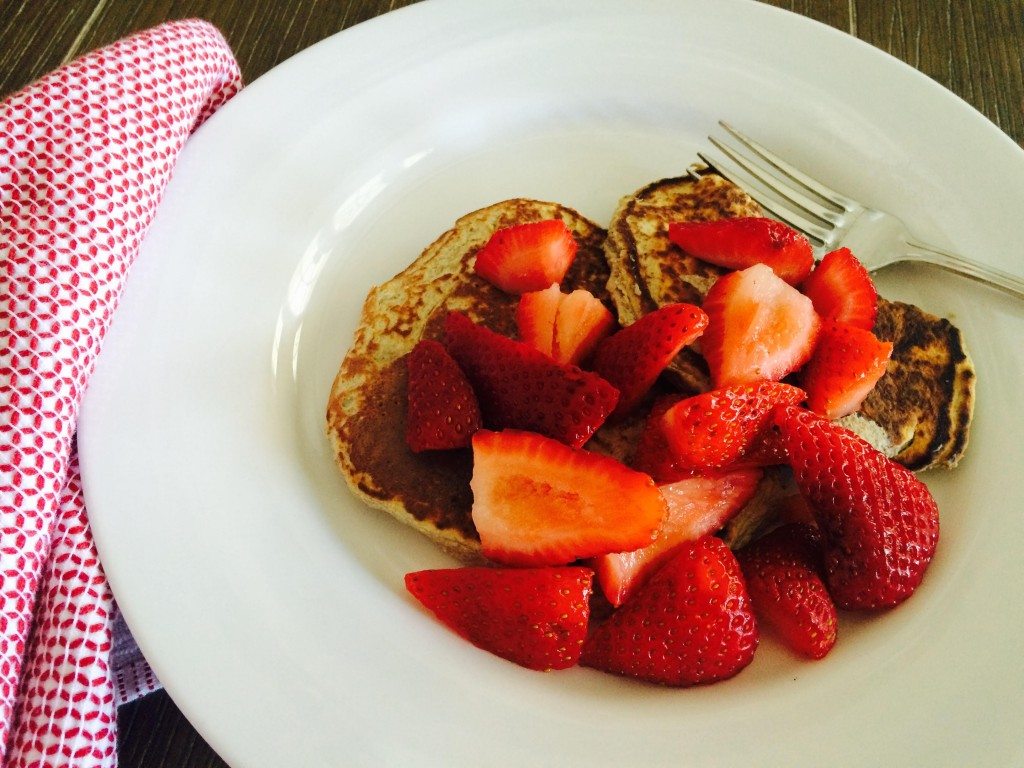 Sunday mornings were made for pancakes! But white flour pancakes loaded with butter and syrup have been off my menu for a very long time. To come up with a healthier alternative I turned to a staple in my kitchen: vanilla protein powder.
I served these pancakes to my family on a recent Sunday morning and heard lots of: "They're good!" even from those grumpy teenagers who typically eschew my efforts at revamping unhealthy classics. To them I say, "HA! I win!" Serves one.
Ingredients:
1/3 cup unsweetened cashew milk (or dairy or whatever milk you prefer)
1 organic free-range egg
1 scoop vanilla protein powder
1 T chia seeds
3 T gluten-free rolled oats (or regular old-fashioned oats, if you prefer)
1/2 cup strawberries, cleaned and sliced
Directions:
Place all ingredients in blender (I use my NutriBullet) and blend to make batter. Spray large skillet with coconut oil cooking spray or melt 1 tsp unrefined, organic coconut oil in large skillet. Heat skillet to medium and make two pancakes out of batter, turning when top is set and edges are firm. Cook on second side until golden brown. Top with strawberries. Enjoy!