Arugula with Chicken, Pears and Toasted Pecans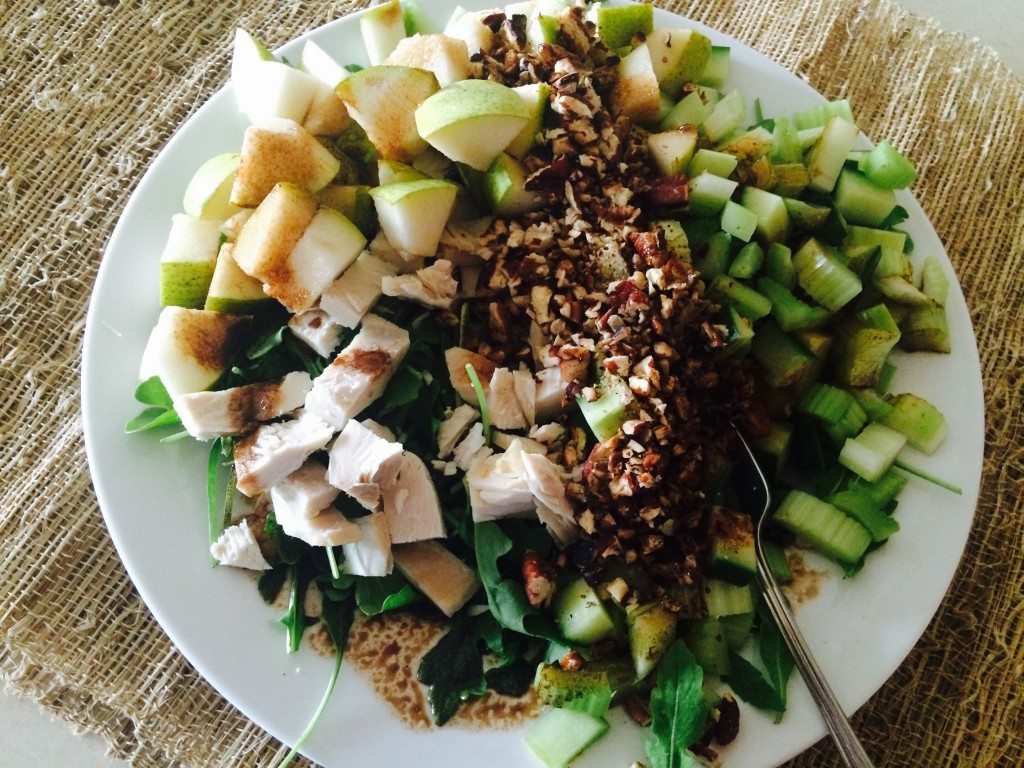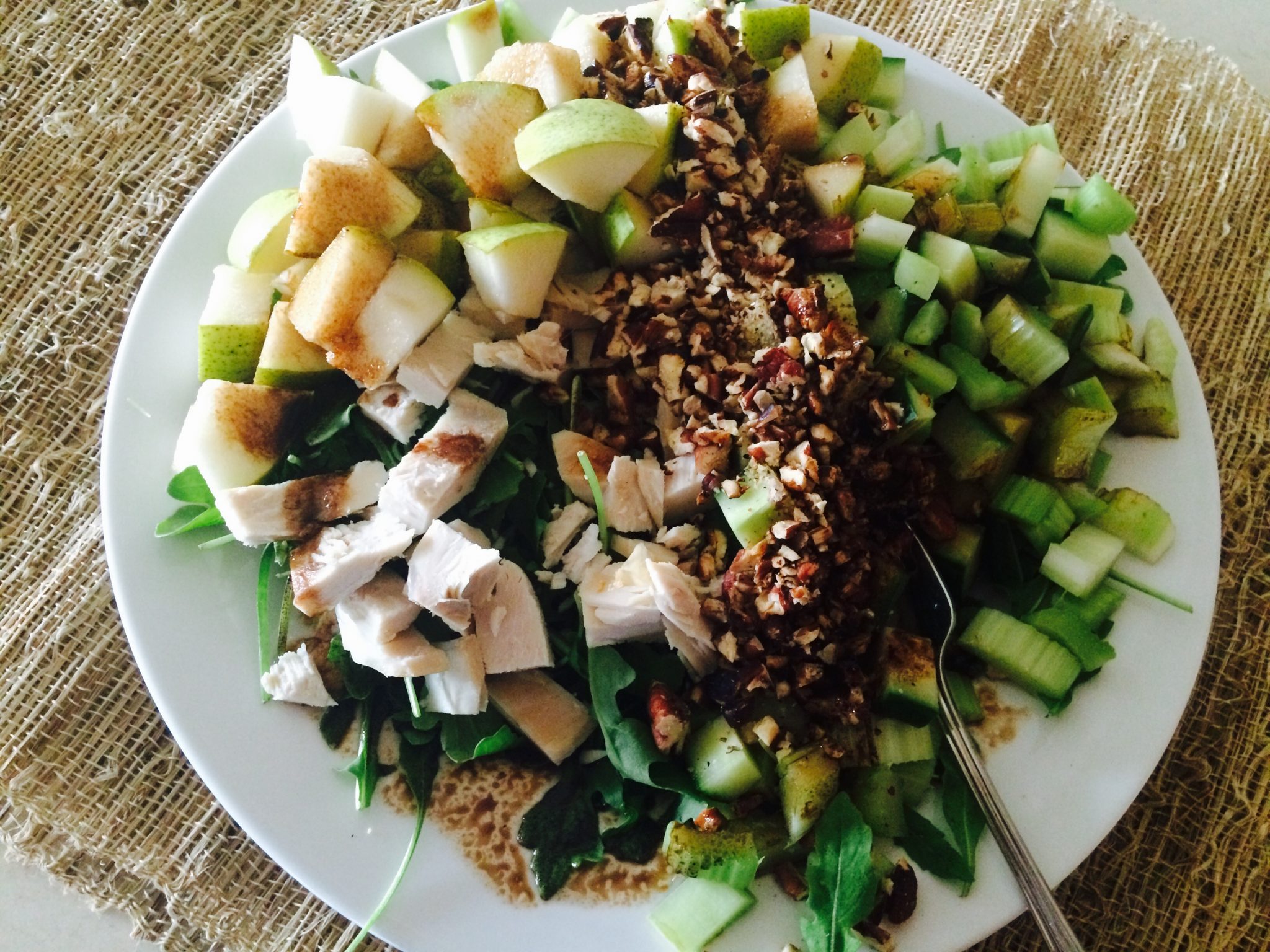 I may be getting ahead of myself (what else is new), but I just can't help it. The onset of spring has already got me longing for the warmer days of summer which, for me, means a gigantic salad for dinner every night. My favorites are the ones where I start with a huge bed of delicate greens, then add whatever protein I happen to have in the fridge, lots of fresh diced veggies and possibly a fruit, and then I sprinkle with some toasted nuts and a light vinaigrette.
I don't really measure these things, so I'm giving it my best guestimate here. Go with what works for your appetite. Serves 1.
Ingredients:
1 huge plateful of baby arugula
½ cup English cucumber, diced
½ cup celery, diced
½ cup roasted chicken breast meat, diced
1 pear, diced (skin on or off is your call)
¼ cup pecans, toasted and chopped
¼ cup balsamic vinaigrette
Directions for vinaigrette:
Make a balsamic reduction: heat 1 cup balsamic vinegar in small saucepan to boiling. Reduce heat to simmer; cook until vinegar thickens slightly, about 10 minutes. Liquid will continue to thicken as it cools. Combine this balsamic reduction with ½ cup of extra virgin olive oil. Set aside and refrigerate remaining vinaigrette in tightly sealed container.
Directions for salad:
Mount a large plate with a bed of arugula; top with diced veggies, chicken, pear and chopped pecans. Whisk vinaigrette and drizzle ¼ cup over salad. Enjoy!