9 Healthy Living Apps You Can't Live Without!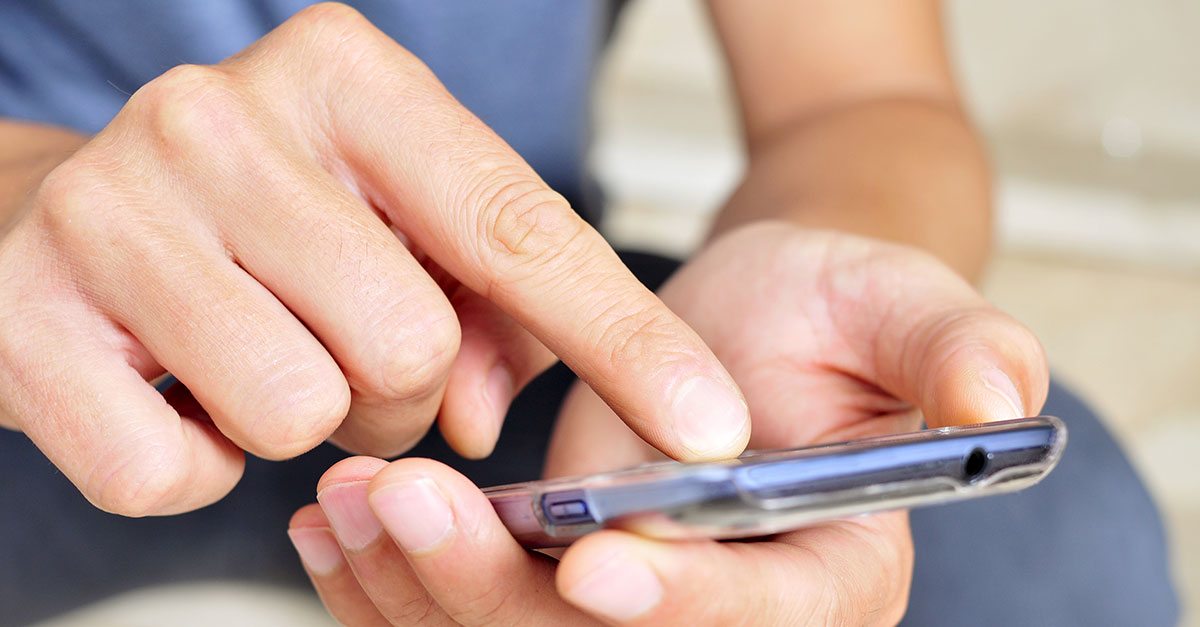 I feel like a bit of a fraud talking to you about weight loss and fitness apps. Full disclosure: even though I use them now, I didn't use any of them when I was losing my weight. Quite honestly, I believe that no app can give us the internal drive we absolutely – unequivocally – must have to commit to behavioral change.
As I've been known to say, it can't make you put down the double bacon cheeseburger! You've gotta do that for yourself.
Alright, I'm done being difficult. (Mostly.)
Let's talk about apps!
There are some really good ones out there, and millions of people find them tremendously helpful in pursuing their healthy living goals. But which ones are the best?
Here are the ones I use and those that come most highly recommended, by category:
Healthy Lifestyle
MyFitnessPal (FREE):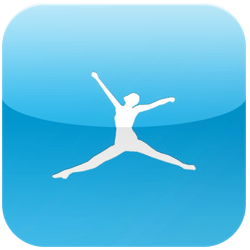 This is one of the most highly-rated weight loss and fitness apps available. It boasts the largest searchable food database of any iPhone calorie counter (over 3 million foods!), easiest and fastest food entry, barcode entry which allows you to scan and enter any food with a UPC code, hundreds of exercise options to choose from, customized goals and reports that allow you to track your progress over time, and much more. Because this app is so widely used there is a huge support community available to share ideas and brainstorm challenges. MyFitnessPal is comprehensive one-stop shopping for a healthy lifestyle.
Running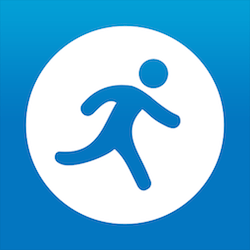 MapMyRun (FREE or $2.99 for premium version):
This award winner is a favorite among my friends. They like the easy-to-track pace, distance, calories, time (with audio alerts!) and GPS route mapping. One of the best features is that you can listen to your music while the app is tracking your progress in the background. And of course, you'll want to share your accomplishment with your friends and family via Facebook and Twitter! There are also "MapMyWalk" and "MapMyFitness" versions that offer dozens of additional workouts to choose from. 
Couch-to-5K (C25K) ($1.99):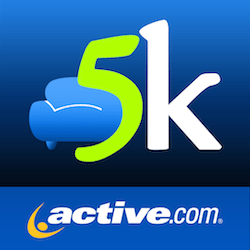 Another award winner, this app has been called "ridiculously easy to use," which comes in handy for those of us who are technologically challenged! In just 20-30 minutes a day, 3 times per week, you can be ready to run your first 5K, using either outdoor GPS tracking or treadmill supported workouts. Couch to 5K also allows you to listen to your favorite playlist while running with an in-app music player. This app is operated by Active.com, which offers one of the biggest online support communities there is, so you'll find plenty of encouragement here.
Strength Training
Fitocracy (FREE):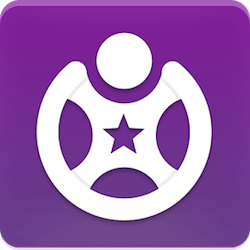 Dedicated users (or self-described "Fitocrats") work with expert trainers who guide them through workout routines. Trainers offer an introduction to creative exercise moves you may not have seen before, including supersets and circuits. Fitocracy is home or gym-friendly, giving you a place to record reps and weights, and be part of a dynamic and supportive community of other fitness-oriented people.
Healthy Cooking
How to Cook Everything ($9.99):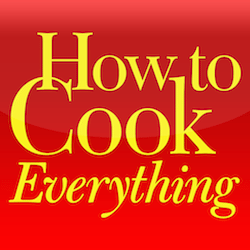 This is the app version of New York Times columnist and best-selling cookbook author Mark Bittman's book How to Cook Everything (there's a vegetarian version as well). Besides the thousands of recipes and beautiful photos, the program offers illustrated "how-to" tutorials that take the guesswork out of cooking techniques your mom might not have taught you. And the best feature? Each recipe has a built-in timer, so even I can't forget how long the risotto has been cooking!
Cooking Light Recipes ($3.99):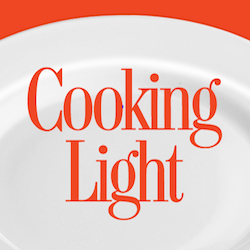 My favorite cooking magazine's app offers healthy main course recipes, as well as side dishes and desserts. Build your own menu or choose one of theirs. This user-friendly app offers real-time nutrition calculation, share and save features, and gorgeous photos of every recipe. Just like the indispensible magazine, the app has an abundance of relevant cooking, shopping and nutrition tips.
Nutrition and Weight Loss
Fooducate (FREE):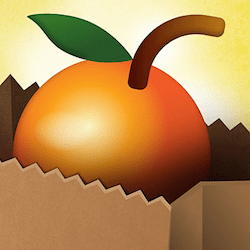 This is my drop-dead favorite food + exercise tracking system. It has won more awards than I can mention, but among them are #1 in iTunes Health & Fitness category. This app really has it all: food tracking, UPC code scanning, the ability to customize dietary recommendations with sodium, gluten or carb alerts (note: some personalizations require upgrade to premium account), as well as tips and information about food safety and general nutrition. My favorite feature is the letter grade given to every single food. There's no mistaking that Orville Redenbacher butter-flavored microwave popcorn gets a C- grade, but fooducate offers you healthier alternatives of similar foods, so you can make a better choice. (Hint: the same brand's "Simply Salted" variety gets a "B" rating!) I love this app so much I made a video to show how I use it!
Lose It! (FREE):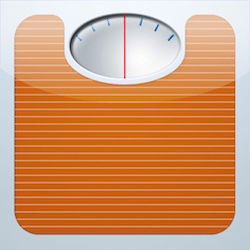 A recent inquiry on Facebook clued me in to this app, used by many of my readers. In addition to many of the same tracking and scanning features the other weight loss apps utilize, Lose It! has support galore in the form of social interaction with other users, offering inspiration and motivation. The Lose It! platform also supports bluetooth connectivity with other high tech weight loss devices such as the FitBit, Jawbone UP and the LoseIt! Bluetooth body fat scale. Talk about no excuses!
Non-traditional Motivation (recommended by my 14-year-old son, Connor)
Zombies, Run! ($3.99):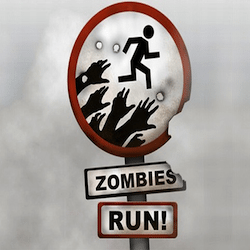 If you really need motivation to run, look no further! Download this app and you're transported to an ultra-immersion game and audio adventure. Select from dozens of episodes in which you become the hero as you save humanity from The Zombie Apocalypse. If that isn't a blast, I don't know what is!
Technology is with us everywhere we go – usually no further than our pocket! Why not use that to our advantage to live healthier?
Losing weight is hard. Enlisting the help of our smarty-pants smartphones makes it a little easier. And you're so damn worth it!
Let's go get it!