50 shades of greens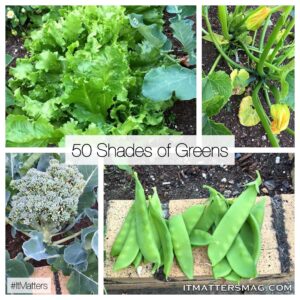 The other day a friend posted the gorgeous photos you see above on Facebook, along with an excited announcement that she was harvesting the first of her garden for dinner that night. Already in early June she's got young lettuces, peas, and broccoli ready to pick, and the strawberries and zucchini won't be far behind.
As someone with a decidedly brown thumb (seriously, next to nothing I plant ever grows) I couldn't help but get caught up in her enthusiasm. And since one of the components of my "100 days of awesome!" is 100 days of more greens, I thought this would be the perfect time to launch into some gardening myself.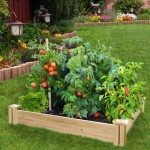 I found this fantastic, super-easy (dare I say foolproof???) raised garden bed ($42 at AceHardware.com) that will be perfect for my little vegetable garden. Each bed assembles in seconds simply by sliding the boards into the posts. The beds are expandable and stackable, too. Brilliant! Hopefully we'll be eating our own vine-ripened tomatoes faster than you can say "darn-it-I-gotta-run-to-the-store-because-I-forgot-to-buy-salad-ingredients-for-dinner-tonight!"
When I asked if I could use her photos my friend whole-heartedly agreed and told me, "It's my first year planting, but it's so rewarding and fun!" I can't wait to join her in harvesting from my own garden so I can start posting proud gardener pics too!
Have a happy, healthy week!
– Marilyn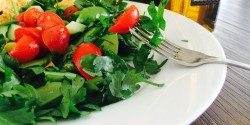 Recipe: 50 shades of greens salad
No real reason why this particular salad earns the designation of "50 shades of greens"; I guess I just thought it was funny. But truthfully, this is my favorite way to make a basic green salad. Read more…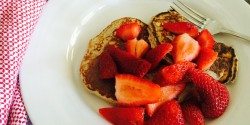 Recipe: Awesome (high-protein, low-sugar) pancakes
Sunday mornings were made for pancakes! But white flour pancakes loaded with butter and syrup have been off my menu for a very long time. Read more…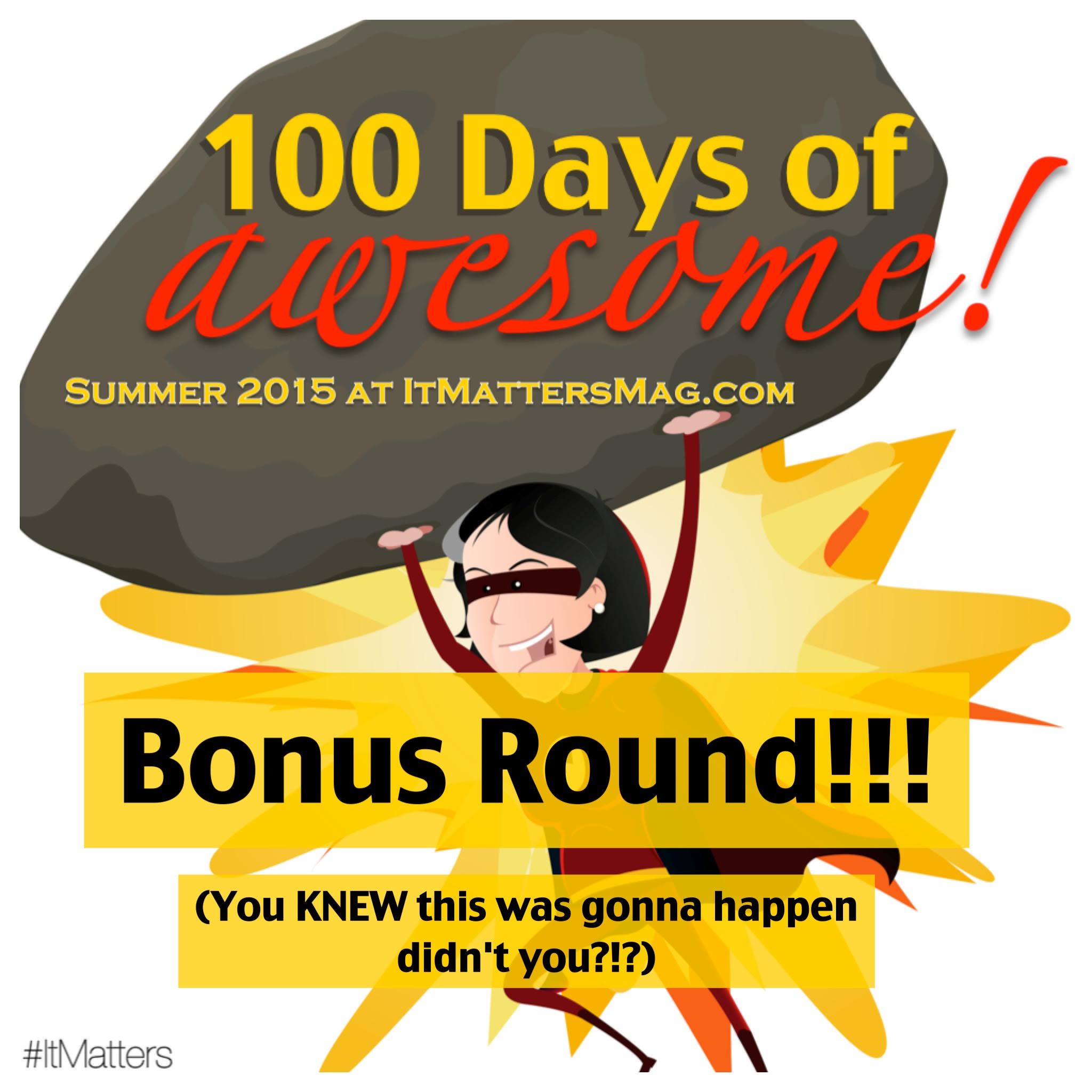 100 days of awesome bonus round!
Oh my, it's time for "100 days of awesome!" BONUS ROUND!!!! Several people have asked me, "Marilyn, how come there's no cardio in the '100 days of awesome"? Read more…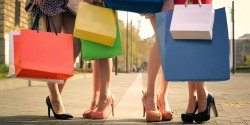 Podcast: Personal Stylist Lacie Powell talks about style issues during weight loss
Lacie Powell, personal stylist and fashion guru, joins the show to talk about spring and summer fashion trends. Plus, tips on how to clean out your closet. Read more…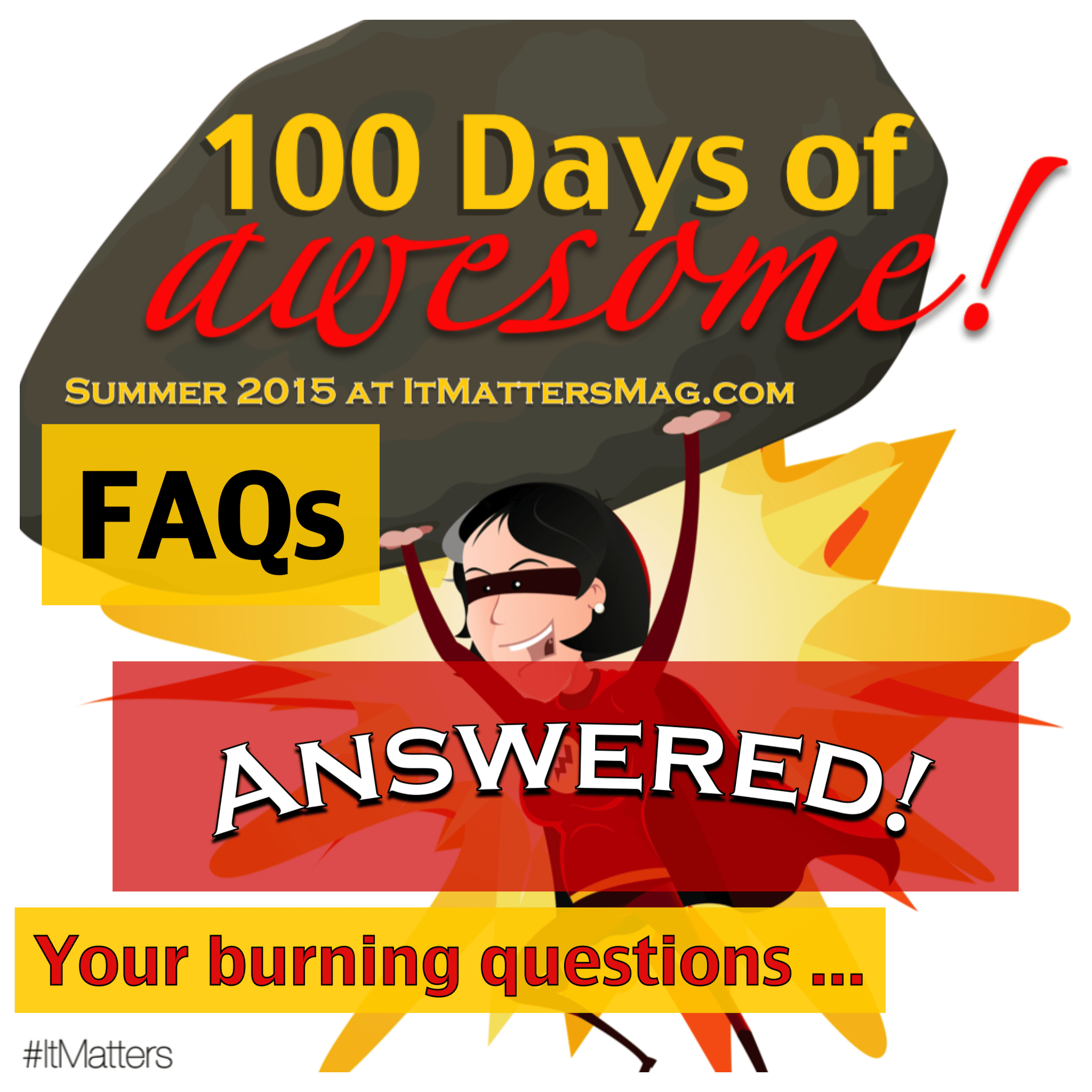 "Do we havta count all forms of sugar or just added sugar?" (And other "100 days of awesome!" FAQs)
We're into our second week of "100 days of awesome!" and I've heard from lots of you that you're enjoying the program. The planks, squats and push-ups are tough but manageable, especially when you modify. Read more…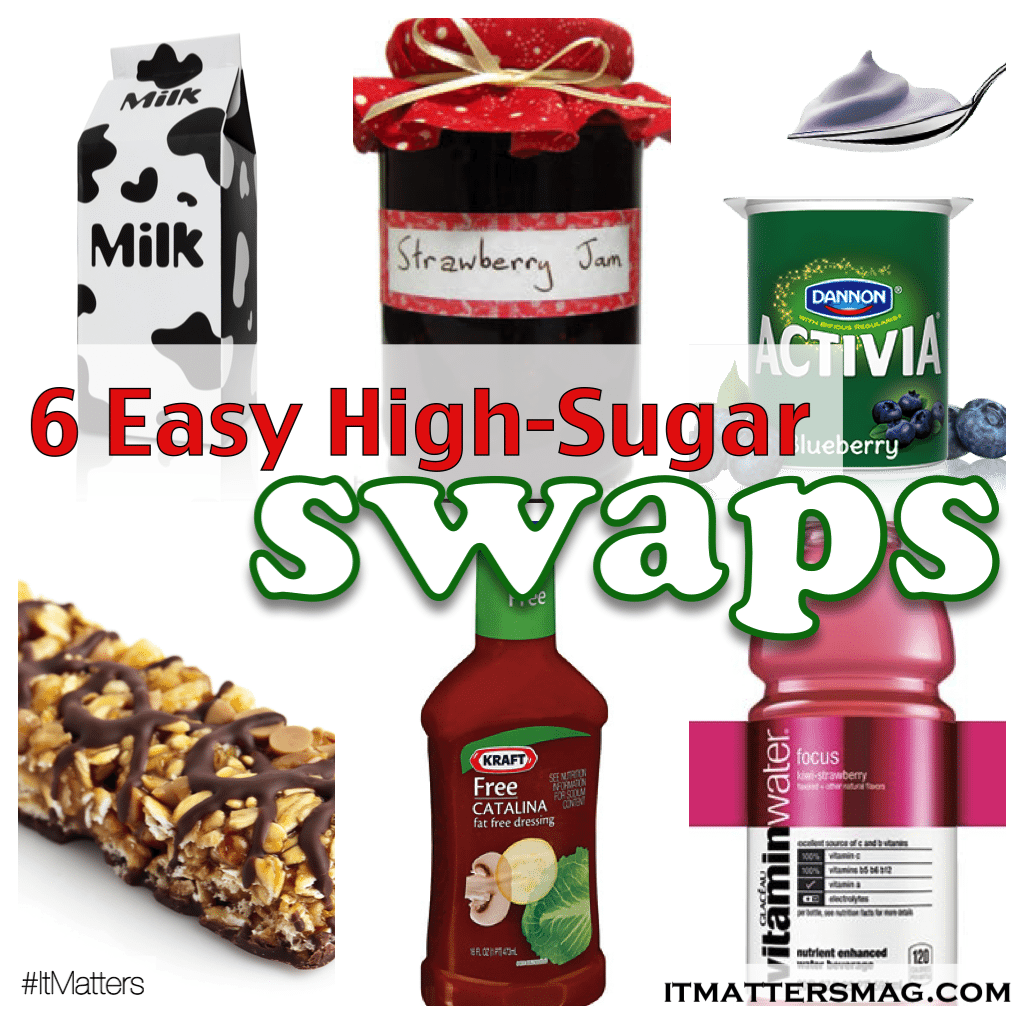 6 easy high-sugar swaps
Of the three "100 days of awesome!" food components, shaking off sugar may be the hardest. Sugar is everywhere! And – darn it! – it tastes so good! Read more…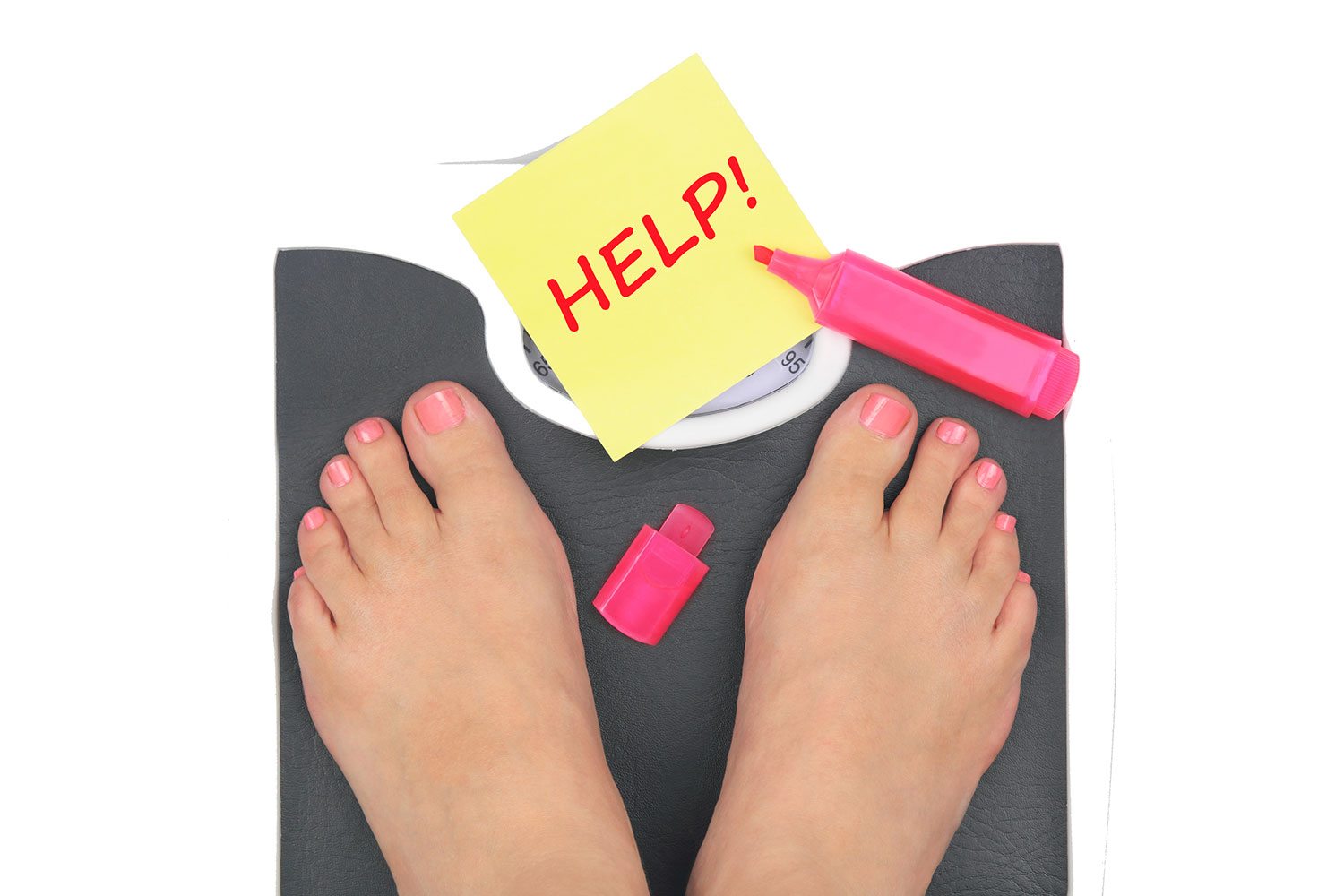 Non-scale related goals enhance weight loss
Scene: My bathroom, random Monday morning. I've got my foot poised over the scale, and I'm about to step on it. I spent an hour tossing and turning last night, berating myself for overeating – again – vowing to be "good" this week. Read more…