10 kitchen gadgets you need for Thanksgiving (and 3 that you DON'T)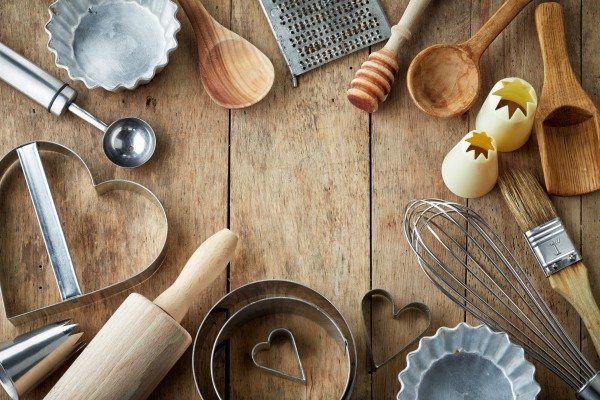 Even those of us who don't spend much time in the kitchen the rest of the year are dying to gather up our favorite tools to make the most-anticipated meal of the year: Thanksgiving dinner.
Not hosting? Take a healthy side dish to share, or maybe bring one of these Thanksgiving-essential cooking tools for your host or hostess. You'll be invited back next year, for sure!
In my mind there are 10 absolutely-can't-make-Thanksgiving-without kitchen tools that are mandatory in every cook's kitchen:
Extra large roasting pan: Look for ergonomic handles that make the pan easy to lift, even when wearing bulky oven mitts. This might be the only time having a "heavy bottom" comes in handy (haha); a roasting pan with a heavy bottom is perfect for caramelizing vegetables, and then making gravy on the stovetop. Look for one with a non-stick rack; it keeps air circulating around the bird evenly.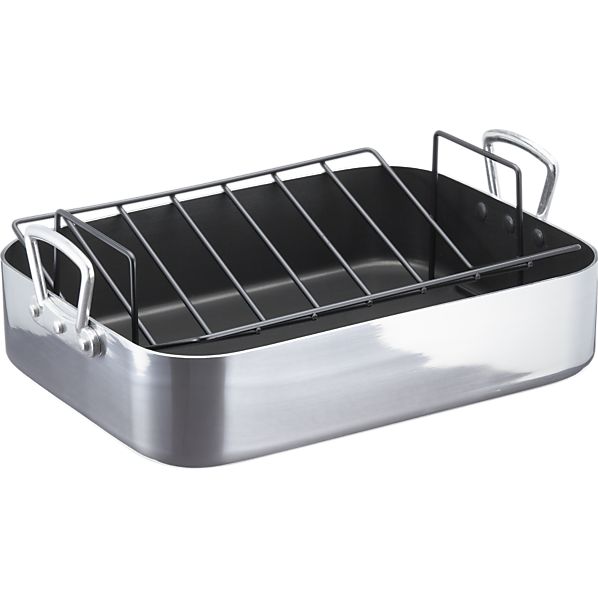 Connecting slow cookers / buffet servers: This is one of the greatest kitchen / entertaining inventions since the automatic icemaker. Serving and keeping food warm on the buffet table is one of a Thanksgiving cook's greatest challenges; this makes it simple. They come in a variety of sizes and because they hook together there is only one cord. Pure culinary genius!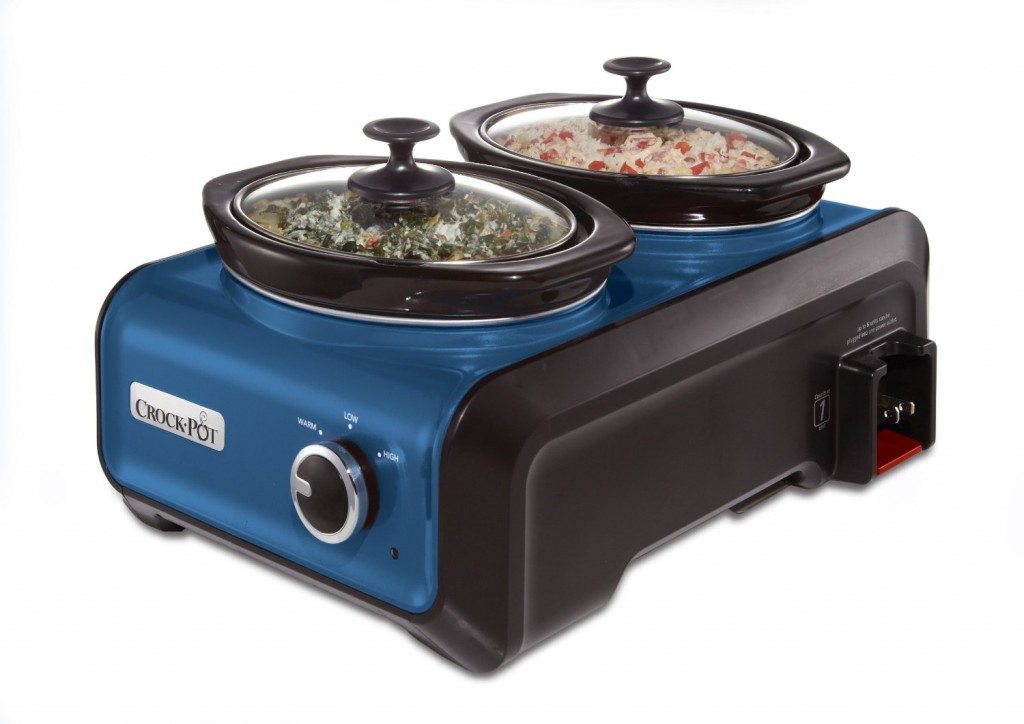 Fat separator with strainer: The spout on a fat separator is positioned low so that when the fat rises to the top, only the rich juices pour out. Perfect for making lower-fat gravy. This design has an extra-fine strainer that catches bits of food when you pour in the pan drippings. Love that!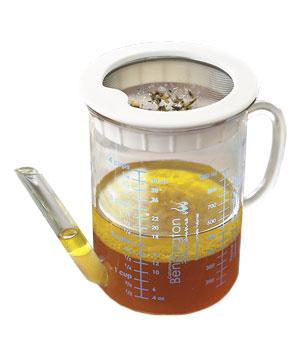 Cutting board with trench: A maple wood cutting board is the perfect landing spot for the turkey while carving. It has a built-in trench to catch juices from the bird. (Tip: Be sure to add them to your gravy!)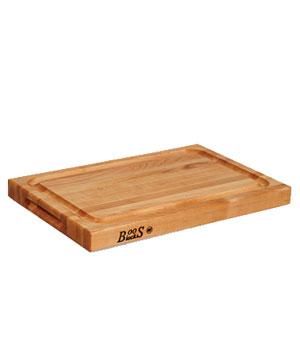 Potato masher: Talk about low-tech. There are fancier gadgets to get this job done, but why bother when a basic tool can create perfect mashed potatoes? I'm a firm believer that mashed potatoes are the reason gravy was invented.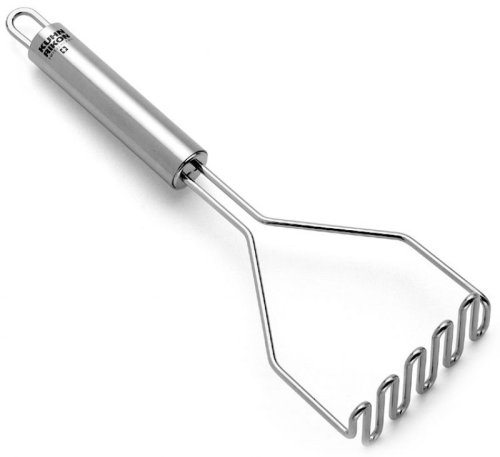 Professional carving set: Truthfully, any good knife and fork will do, but why not indulge in a really nice set? This is a thoughtful host or hostess gift as well.

Meat thermometer: Whether you opt for digital readout or just your basic dial thermometer, getting an accurate reading on the guest of honor's internal temperature is a must. The turkey should be cooked to 165o when checked at both breast and leg.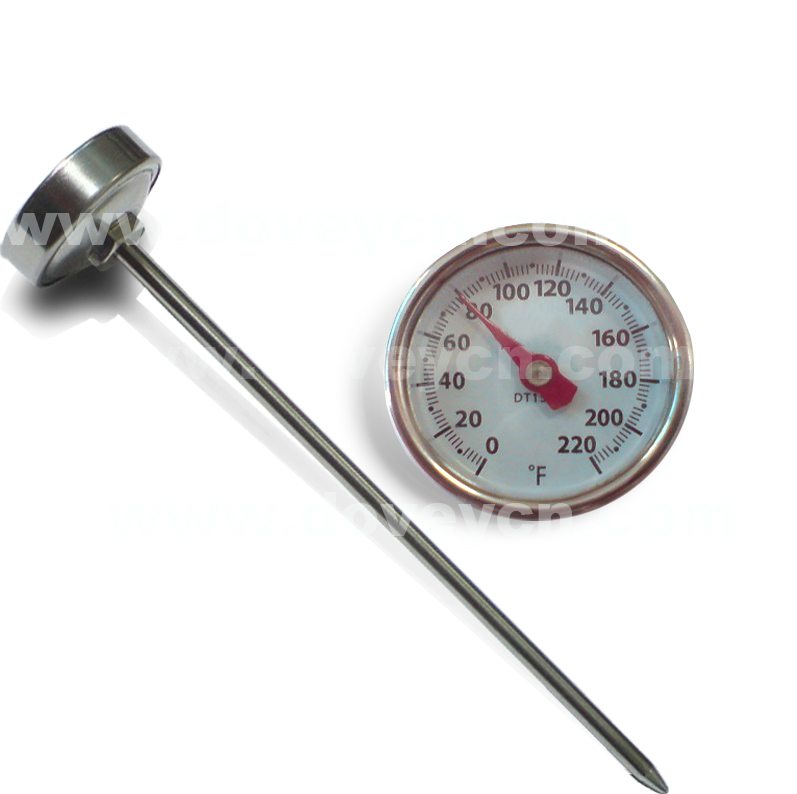 Cheesecloth: While you can cover your turkey for the first couple of hours with foil, I like to cover it with cheesecloth. Foil prevents the skin from getting too dark, but it doesn't hold the basting liquid on the skin; cheesecloth does both. You can also soak the cheesecloth in white wine before laying it on the turkey, imparting an entirely new level of flavor to the skin.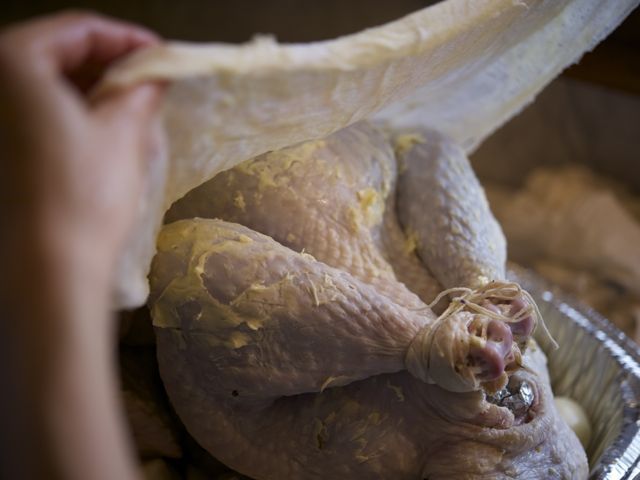 Whisk: Don't underestimate how important it is to have good basic tools. If you've ever made gravy, you know the importance of a sturdy whisk. An absolute must have.

Mason jar: It doesn't get any more old school than this. It doesn't need to be a mason jar per se, just a jar with a good sealing lid. In that jar you make a flour+turkey stock slurry to add to the pan drippings for gravy. Shake the living daylights outta that sucker and you'll never have lumpy gravy again.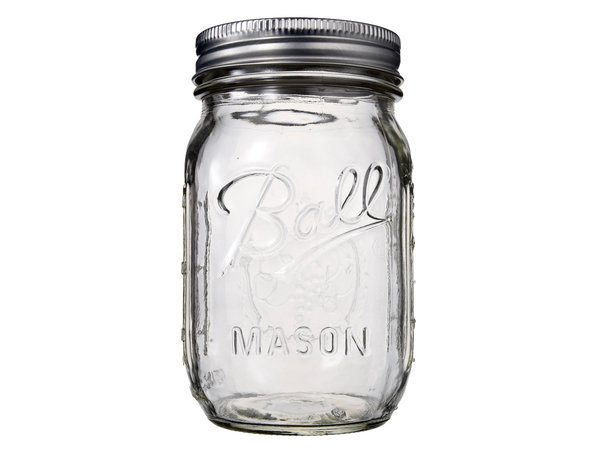 Now that we're up-to-speed on all the kitchen gadget must-haves, there are a few must NOT haves I should mention:
Baster: They're not efficient at getting the pan drippings back up onto the bird. You're better off with a basting brush, like the kind you'd use to slather barbeque sauce on ribs.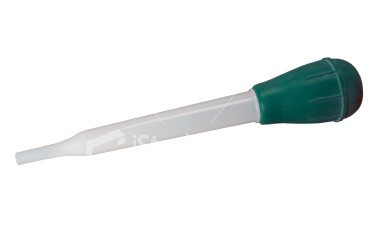 Homemade pie crust: I know, there are a few devoted pie-crust makers who swear that scratch tastes better and that it's not difficult to do, but it's time consuming, messy and nobody can tell the difference. Seriously, buy the readymade ones.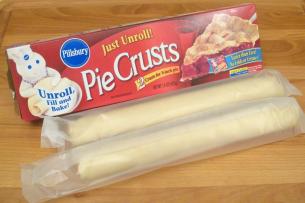 Rolls: There are so many good things to eat at Thanksgiving that you only eat that one day a year; rolls are a dime a dozen. Skip it and use the calories on something really special.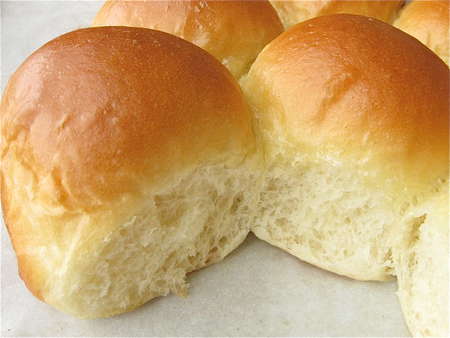 And one final note: My family and I are in the process of building a new home (click here to see what it looks like now), which of course means designing a new kitchen! I've pored 52 years worth of life experience and cooking knowledge (and more than a few culinary mishaps) into my new kitchen. There are two features that I will enjoy most when I've got a lot of balls in the air, like at Thanksgiving. They are:
Two ovens: If you've done any entertaining you know that large, complex meals like Thanksgiving are so much easier when you've got two ovens at your disposal. Having just had one my entire adult life, my oven's interior is organized like a Tetris game where everything must fit together perfectly in order for all the required elements to be done at the right time. Two ovens will be a godsend.
Warming drawer: Truly a luxury item, but wow will this be nice. Can't wait!
Cooking a Thanksgiving dinner for a large group, with all the traditional dishes made from scratch, is a big job but one I look forward to every year. Because I've done it so many times I've got it down pretty well. But as any experienced cook knows, having the right tools – and guests who are eager to pitch in and help – make the day more enjoyable for everyone!