10 Best Healthy Living Products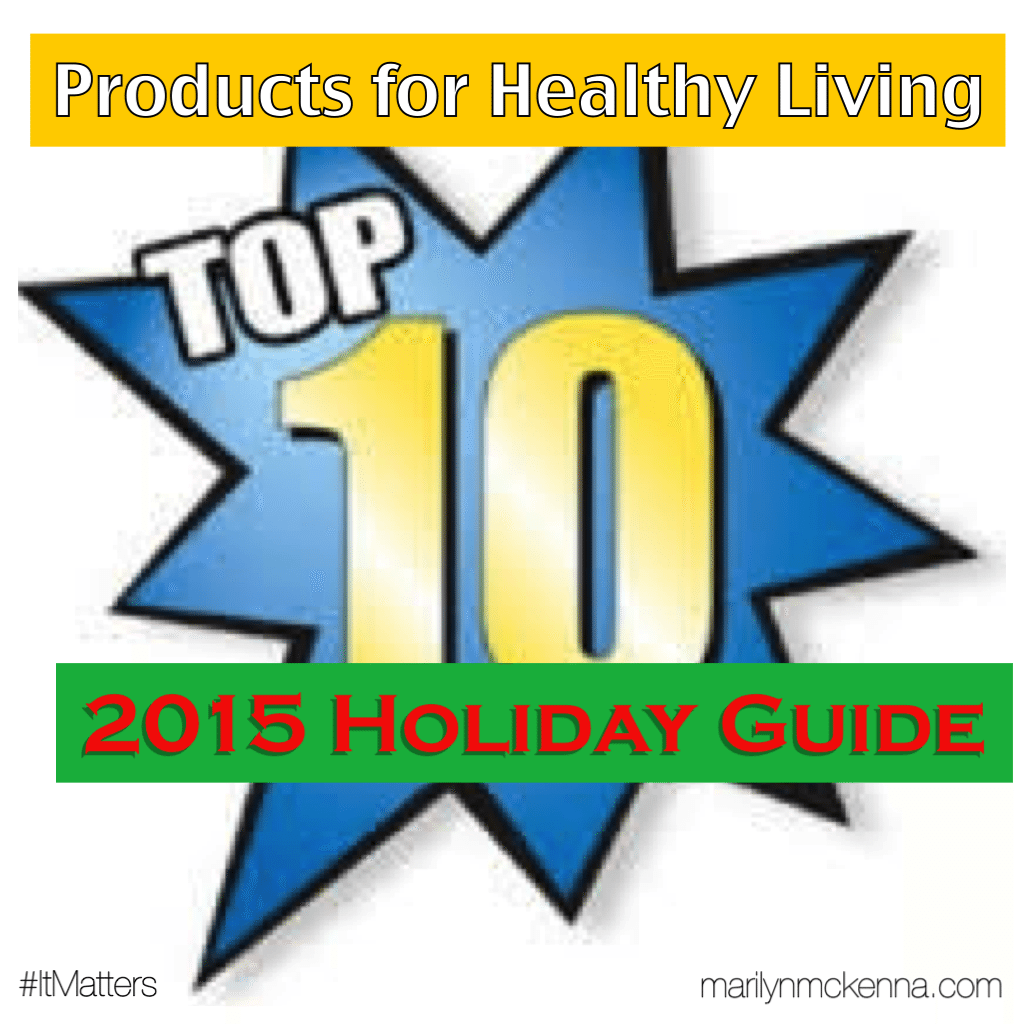 Ready to start your holiday shopping? Me too!
At the moment I feel pretty calm, but in a couple of weeks I know that I'll start to panic, wondering whether I'm actually gonna be able to pull this off once again. So many special people to buy for!
If that's what you're thinking, I've gotcha covered for those people on your list who are into healthy eating and/or fitness – or maybe those people in your life who have said they'd like to make healthier choices but don't know where to start – here are my top 10 best products for healthy living:
(Oh dear, please don't put butter in the top, as shown in the picture above!)
Okay, now for the fitness ones!
Alright, last two items on the top ten list … are you ready? Forgive a little bit of shameless self-promotion here, but I wouldn't have written my book if I didn't think it was worthwhile, so number 9 on the list is my book:
Eat Like it Matters: How I Lost 120 Pounds and Found My Inner Badass (And How You Can Too!). Now, I wouldn't necessarily recommend that you give a diet book to someone for a Christmas present, but my book isn't a diet book. It's really a story of how I transformed my life, not just my body. It's about digging deep and learning to be honest with yourself about what you value, and then designing a life that is aligned with those values. One of the most important things I learned through my weight loss journey is that when you live according to your values it's a whole lot easier to make good choices. For example, a lot of us say that we value our health, but we make choices all day long that are in direct contradiction to that value! Once I stopped doing that I was much happier and slept better at night (not to mention, I lost weight). My book speaks to how to start living your values as far as your health is concerned and is available at all the usual online places. It sells for about $12.

And finally, my new Eat Like It Matters swag, now available on my website: I know, I know, another shameless plug, but seriously you've gotta be able to have a little fun with this stuff, right? If you're giving someone my book for the holidays – because, who wouldn't want their loved ones to be happier and healthier? – why not give them a "I found my inner badass" t-shirt or tank to go with it? The tees are white and are a very flattering v-neck, and the tanks are an uber badass black. We've also got a 20 oz. clear tumbler that comes with a straw and is perfect for putting your morning smoothie in as you run out the door. And because it's so perfect for your smoothie, my all-time favorite peanut butter and jelly smoothie recipe is printed right on the tumbler. HA! How awesome is that? And finally, we've got a great shopping bag, perfect for a quick trip to the grocery store or farmers market. It's a fun bright green color and has the Eat Like It Matters logo on it, so a great reminder to make good food choices while loading up that cart. Each of the Eat Like It Matters items is pretty modestly priced so check those out when you go to my website marilynmckenna.com to buy the book. Which I hope you'll do!




Whether you're checking off names on your gift list or maybe buying something to jumpstart your January New Year's resolution, these are my drop-dead favorite items for healthy living. The holidays are all about sharing the love and showing our friends and family that we care for them and want them to be with us for a long time to come. That's why I'm a big believer in giving people gifts that support healthy living as opposed to giving people things that may be yummy and indulgent for now but – ahem – are bad for them in the long run.
Now, go have yourself a merry little Christmas and keep thinking of ways to Eat Like It Matters, because it really does!